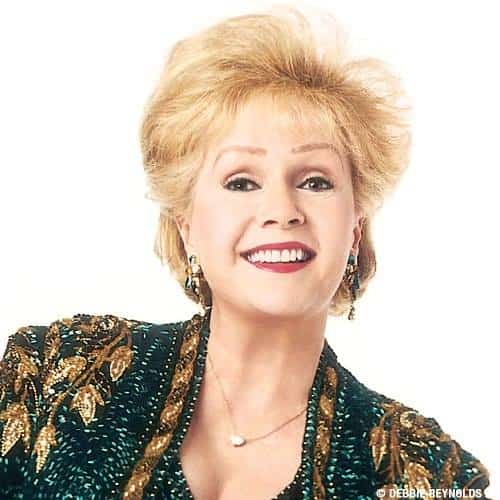 Hollywood legend Debbie Reynolds died at 84 on Wednesday afternoon, just one day after her daughter, Carrie Fisher, died at the age of 60.
Reynolds' son, Todd, told media outlets that his mother was under stress over the death of her daughter and suffered a stroke at her home at about noon. Reynolds told him she missed her daughter and wanted to be with her.
On Tuesday, Reynolds had posted a statement on Facebook about the outpouring of grief about her daughter's unexpected death.  Fisher, a well-known actress and author in her own right, died four days after suffering a cardiac incident on a flight from London back to Los Angeles.
"Thank you to everyone who has embraced the gifts and talents of my beloved and amazing daughter," she wrote. "I am grateful for your thoughts and prayers that are now guiding her to her next stop. Love Carries Mother."
Tributes are pouring in:
ABC7's George Pennachio was vacationing in Puerto Vallarta with Reynolds' good friend, the actress and dancer Ruta Lee, when news broke of her death. Lee had a few things to say about her friend:
Some other reactions:
I can't imagine what Carrie Fisher and Debbie Reynolds' family are going through this week. I send all of my love.

— Ellen DeGeneres (@TheEllenShow) December 29, 2016
You can die for love. RIP Carrie Fisher and Debbie Reynolds, you marvelous stars. I hope you are shining together from Heaven. pic.twitter.com/mpf638StWX

— Antonio Banderas (@antoniobanderas) December 29, 2016
https://twitter.com/GarrPhillips/status/814419380612329472
RIP Debbie Reynolds.
☔️ 'Singing In The Rain' will always have a special place in our hearts pic.twitter.com/eHlYV4ux2l

— Pride in London (@PrideInLondon) December 29, 2016
Debbie Reynolds was one of the last of Hollywood Royalty. It breaks my heart that she is gone. I'd hoped that my grieving was done for 2016.

— William Shatner (@WilliamShatner) December 29, 2016
#DebbieReynolds has just died. This is too hard to comprehend. Beautiful, talented, devoted to her craft, she follows Carrie, dead days ago.

— bettemidler (@BetteMidler) December 29, 2016
So blown away and saddened by this Debbie Reynolds news a day after her daughter, Carrie passes away. So much luv & strength to their family

— Dwayne Johnson (@TheRock) December 29, 2016
It is beyond astonishing that both @carrieffisher & @DebbieReynolds1 have left this earth. I overwhelmingly adored & admired them both. 😢🌹🌹 pic.twitter.com/emLn1ZvwUd

— Sean Hayes (@SeanHayes) December 29, 2016
RT RealGilbertACP "Debbie Reynolds
Apr.1, 1932-Dec.28, 2016
Heartbreaking that she has gone too. pic.twitter.com/t6M8mwTQAx"

— Gilbert Gottfried (@RealGilbert) December 29, 2016
(lead image: Facebook)