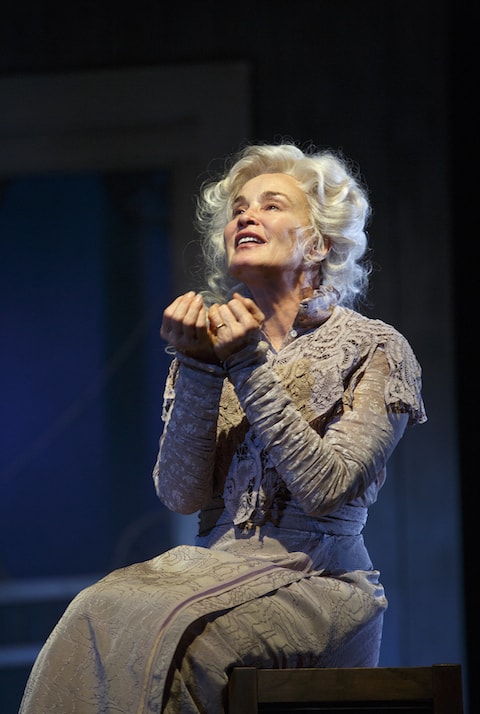 As we continue to blame 2016 for the myriad miseries it's rained down upon us, here's a reminder that it wasn't all bad. New York theatre, on Broadway and off, brought us a powerful array of diverse voices, moving and provocative works by artists who are just getting started, and revivals of well-known works that blew audiences right out the door. Below, a roundup of our 10 favorite shows to hit New York stages this year.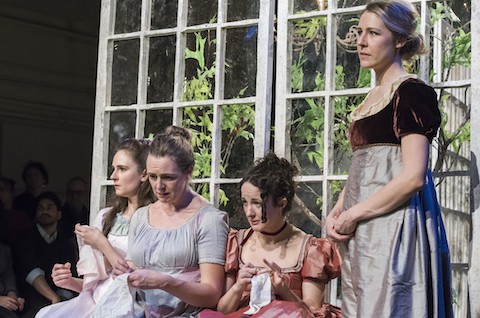 10. Sense and Sensibility: Bedlam Theatre Company's stripped-down, wildly creative take on Austen's classic, staged off-Broadway at the Gym at Judson, managed to capture the fun and escape of actually plunging into the beloved author's novels. With an adaptation by Kate Hamill (who also starred as Marianne Dashwood), director Eric Tucker had actors taking on multiple roles in a fast-paced, rollicking production that was a blast for all involved.
9. Natasha, Pierre and the Great Comet of 1812: This immersive musical inspired by a passage from Tolsoy's War and Peace is one of the great success stories of the year, opening on Broadway after its humble beginnings at Ars Nova. UnReal's Denée Benton and crooner Josh Groban lead the cast in colorful, engaging, and at times riotous story of love and scandal — the juicy sort of drama that Russian literature does best.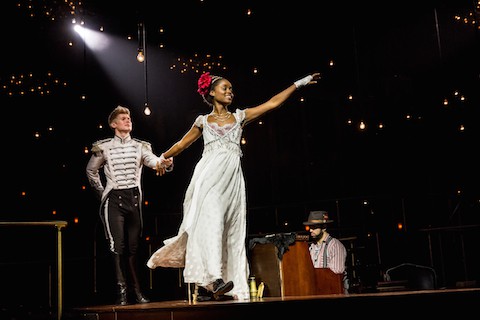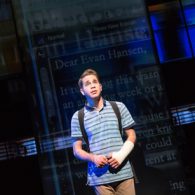 8. Dear Evan Hansen: The musical every misfit kid wishes had been around when they were young, Dear Evan Hansen strikes a chord with anyone who's ever felt like an outsider. With Benj Pasek and Justin Paul's emo-pop score, and a cleverly plotted book by Steven Levinson, this story of one teenager's grasping for attention and love, albeit by spinning an elaborate web of lies, was one of the great success stories of the year, arriving on Broadway after premiering at Second Stage this spring.
7. A Long Day's Journey Into Night: Jessica Lange's devastating, knockout turn as unraveling matriarch Mary Tyrone was the performance of the year. Fragile but venomous, wistful but cruel, Lange's Tyrone was so many things at once, it was impossible to imagine anyone else taking on the role. Jonathan Kent's eerie and airy revival for Roundabout Theatre Company also included powerhouse performances from Gabriel Byrne and Michael Shannon.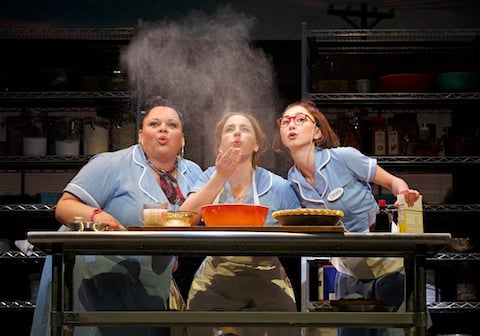 6. Waitress: The winning musical from singer-songwriter Sara Bareilles and playwright Jessie Nelson manages to improve upon the acclaimed 2007 indie film. With a soaring, infectious score and another irresistible star performance from Jesse Mueller, this portrait of a small-town woman choosing herself over her abusive husband, and baking her daily dilemmas into beautiful pies is one of the few feel-good things to come of 2016. And it features an all-woman creative team. Amen.
5. Eclipsed: Danai Gurira's unflinching look at the lives of women held captive during civil war in Liberia was bracing, but also infused with levity and a surprising amount of humor. Featuring a dynamite ensemble, including Oscar-winner Lupita Nyong'o in a stunning Broadway debut, director Liesl Tommy's production made tangible and visceral what might otherwise be unimaginable to most.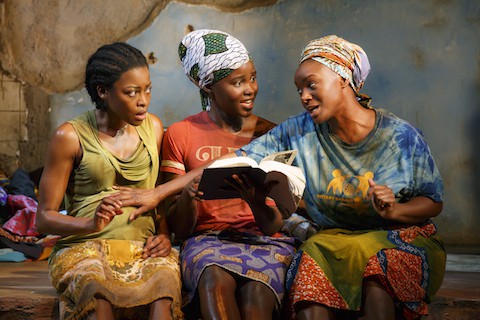 4. The Humans: Tony winner for best play, Stephen Karam's modern family portrait offers a glimpse of the left-behind working class, to whom so many have been blind in recent years. The ensemble cast, including Tony winners Reed Birney and Jayne Houdyshell, turn in quietly devastating performances under the nimble direction of Joe Mantello.
3. Othello: Daniel Craig and David Oyelowo headline director Sam Gold's ingenious staging of Shakespeare's problematic tragedy at New York Theatre Workshop. Set in modern-day military barracks in what turns out to be Syria, the searing off-Broadway production teems with testosterone, the driving force behind the rage, jealousy, and rivalries that lead to the final bloodbath.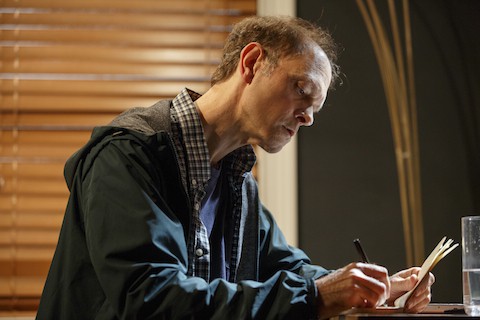 2. A Life: Adam Bock's intimate portrait of one gay man's life in the city — the small apartment he calls home, his unluckiness in love, the solace he looks for, and sometimes finds, in astrology — was one of the year's most subtly beautiful meditations on the nature of life, even given its shockingly devastating twist. David Hyde Pierce inhabited his character like a second skin, mining everyday life for humor and poetry alike.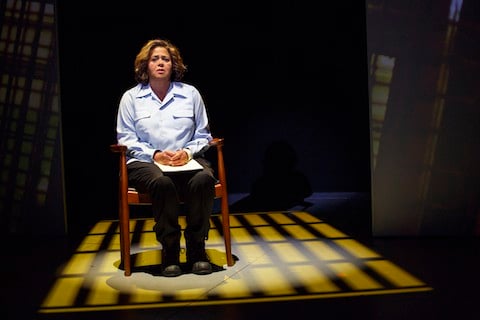 1. Notes From the Field: Anna Deavere Smith's latest solo documentary performance about the school-to-prison pipeline was as wrenching as it was inspiring. Bringing her subjects to life using herself as a medium, Smith gave voice to those rarely heard, offering a kaleidoscopic view of some of the country's most fundamental dilemmas. Notes offered an antidote to the BS spouted on the campaign trail, even if the truth wasn't easy to hear.
Follow Naveen Kumar on Twitter: @Mr_NaveenKumar (photos: joan marcus, ashley garrett, chad batka,  )