Yesterday, North Carolina Governor Pat McCrory signed legislation passed in special session by Republicans last week severely limiting the power of his successor, Roy Cooper.
Because, he's a Democrat!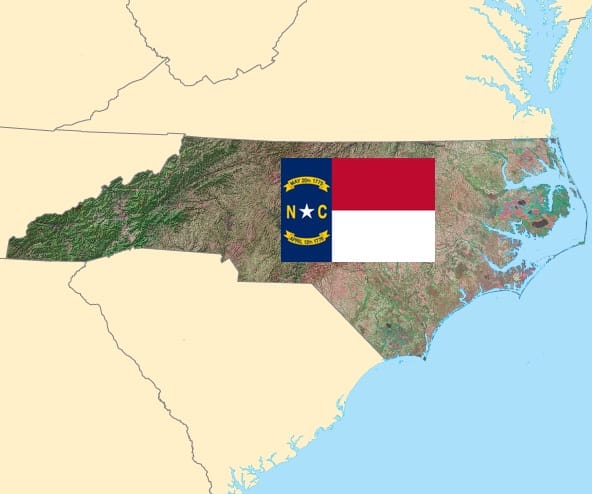 The AP reports:
The legislation McCrory signed also cuts the number of political appointees Cooper could hire to help run his agencies. The Democrat will be able to pick up to 425 state employees, reduced from 1,500 allowed for McCrory.
The new law also shifts many administrative powers of the state public school system from the State Board of Education — members of which are picked almost entirely by the governor — to the statewide elected superintendent of public instruction. A Republican will assume the superintendent's job next month.
Republicans insist the legislation is simply adjusting the constitutional powers already granted to the General Assembly. Many provisions had been debated for years but had either been blocked or the Democratic viewpoint previously won.
McCrory said the session was called to deal with natural disasters in North Carolina, but then the Republicans made the power grab to handle the real "disaster", the fact that a Democrat won the governorship (because of HB2).
Says Bee:
"Ironically, it's the first natural disaster North Carolinians can legitimately blame on tolerance for LGBT people."
Bee goes on to lament: "Oh my god, this is a preview of the King Trump times, isn't it? And there's not a lot Democrats can do about it because respecting the will of voters is more of a norm than a law."
Finally, she concludes:
"While Democrats are busy signing petitions and frantically googling the word 'emoluments,' savvy Republicans get elected to the statehouse, shut the door, and go hog-f—ing wild, until one day you wake up and wonder, 'Hey, where'd the Planned Parenthood go, and why is my tap water so thick?' So if you're looking for a place to put your energies, stop trying to overturn a national election and start working on a local election. They matter!"
Watch Samantha Bee's