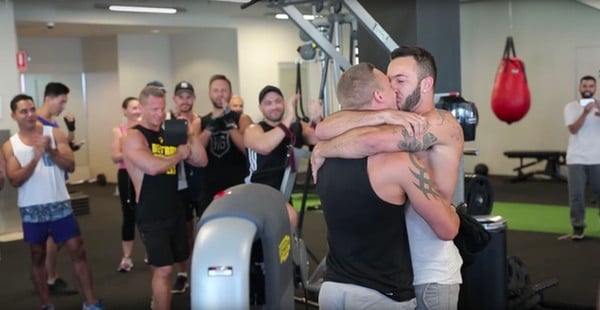 If today's news has left you feeling a bit numb, here's the perfect antidote.
Nico Martina proposed to his partner Michael Sinclair (who some might recognize as a former adult film actor with Lucas Entertainment) on the 26th of November, exactly one year after they met at Fitness First, Kings Cross in Sydney.
The proposal took place during a workout session when a surprise flash mob grabbed the gym's attention.
Nico was then able to get down on one knee and pop the question.
Watch: