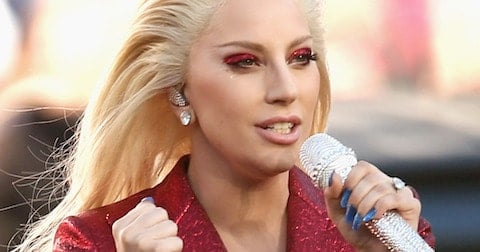 Too busy marching and calling your representatives to keep up with television? Check out our weekly guide to TV this week, and make sure you're catching the big premieres, crucial episodes and the stuff you won't admit you watch when no one's looking.
The drama continues when The Fosters returns tonight at 8 p.m. Eastern on Freeform. What will happen with Callie in Troy's car? Can Jesus recover after getting knocked out by Nick? Have your tissues handy when the fourth season resumes tonight. Catch up on the first half of the season above.
https://www.youtube.com/watch?v=yjP6fiTN2cQ
Season two of Crazy Ex-Girlfriend says so long, farewell, auf wiedersehen, goodbye Friday at 9 p.m. Eastern on the CW. The low-rated (but critically-adored) series recently received a surprising renewal for season three. That's something worth singing about.
If you thought your low-carb diet made you a monster, wait until you see what happens to Drew Barrymore in her new Netflix series Santa Clarita Diet. All episodes of the premiere season drop Friday.
Twilight's Kristen Stewart may be a polarizing force in Hollywood, but love her or hate her, the out actress takes the helm of host on Saturday Night Live, 11:30 p.m. Eastern on NBC.
https://www.youtube.com/watch?v=tyqkN3zezso
Lady Gaga performs a massive televised concert in a Houston football stadium Sunday at about 8 p.m. Eastern on Fox. I guess some other stuff is happening before and after too, so if you really care about seeing the beer commercials everyone will be talking about, tune in when it kicks off at 6:30 p.m. Eastern.
What are you watching this week on TV?