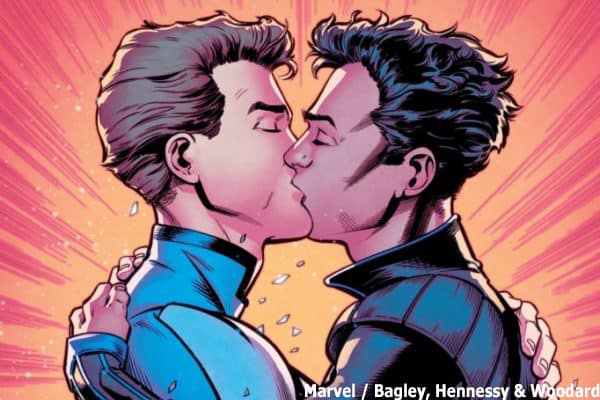 The founding X-Man member, who features in the All New X-Men comic book title launched in 2012, had previously been revealed to be gay in Marvel's pages in 2015.
But now the superhero who usually chills things down will instead heat things up with a full-page liplock in the latest issue #17.
His flame, aptly named Romeo, belongs to a rival class of superhuman known as Inhumans, whereas Iceman is a mutant, complicating the romance. They are seen to go on a series of fun, ordinary dates, including a visit to a water park, all of which leads to the big kiss.
While it remains to be seen whether the character in the multiple-billion-dollar-grossing 20th Century Fox film franchise will also take the same LGBT narrative, the upshot is that a leading character in a popular series is not simply identified as gay, but clearly depicted as such also.