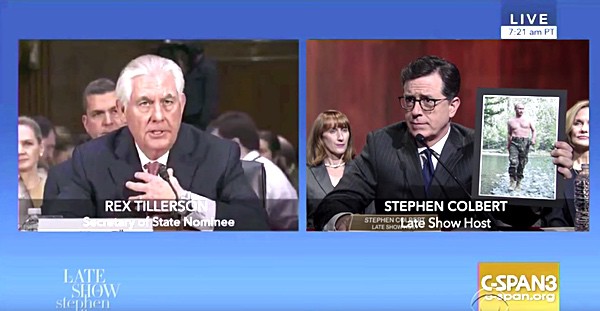 Stephen Colbert interrupted Marco Rubio and took over questioning of Trump's Secretary of State nominee and Exxon CEO Rex Tillerson in the cold open to his show on Thursday night.
Colbert pressed Tillerson on whether he'd call  Vladimir Putin a "war criminal".
When Tillerson rejected the term, Colbert asked: "What term would you use? Shaved vampire? That painting from Ghostbusters II, but with man boobs?"
Watch: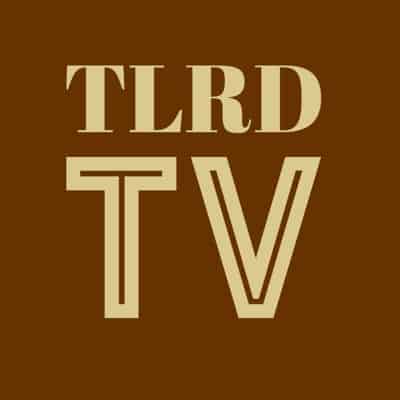 As we know, Tillerson has a cozy relationship with Putin and stands to become, along with Exxon and the Putin regime, incredibly rich because as Secretary of State he'd likely push for the lifting of sanctions that are restricting oil fields worth at least $500 billion if they are drilled.
It should also be noted that Tillerson shrugged during questioning yesterday when asked to specify that LGBTQ rights are human rights, that gay rights are human rights.