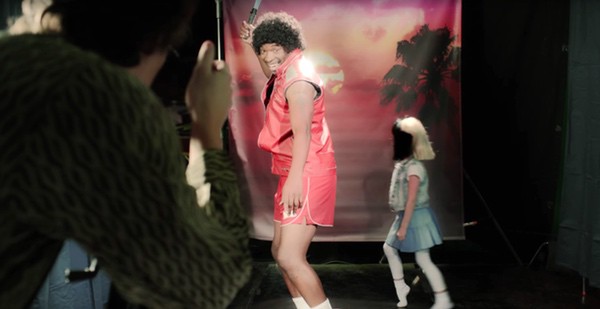 Head back to the '80s and the days of big hair, garish get-ups, and cheesy mall portraits in Sia's lyric video for "Move Your Body".
The track was originally written for Shakira, and appeared on Sia's This is Acting album which was made up of tracks she had originally written for other artists. This mix appears on the deluxe edition of the album.
The clip was directed by Lior Molcho who has directed her videos "Alive" and "Cheap Thrills" along with videos for Alanis Morisette, Enrique Iglesias, and Stone Temple Pilots.
Watch: