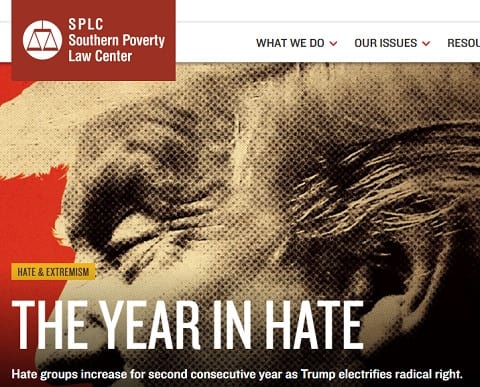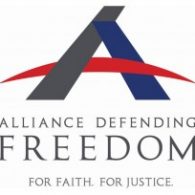 The Southern Poverty Law Center (SPLC) announced that anti-gay litigation group the Alliance Defending Freedom (ADF) has been designated a hate group.
The ADF is perhaps best known for defending companies that refuse to do business with LGBT people but has also been involved in efforts to spread its message outside of the U.S.
According to the Washington Blade, in a press release yesterday the SPLC described the ADF as "a legal advocacy and training group that specializes in supporting the recriminalization of homosexuality abroad, ending same-sex marriage and generally making life as difficult as possible for LGBT communities in the U.S. and internationally."
Today we're releasing our annual Year in Hate report documenting near historic numbers of hate groups in the U.S. https://t.co/LMTb73Nxzt pic.twitter.com/NhdQlQFXPc

— Southern Poverty Law Center (@splcenter) February 15, 2017
The Alabama-based SPLC also released a series of anti-LGBT statements the ADF has made. These include:
"We mention the new promotion of pedophilia in the context of talking about the influence of homosexual behavior on college campuses, because, despite all objections to the contrary, the two are often intrinsically linked."(Alan Sears and Craig Osten, The Homosexual Agenda: Exposing the Principal Threat to Religious Freedom Today, 2003)
"[The] degradation of our human dignity has occurred. It has occurred, with raging effect, and within twelve months, on the heels of government mandated recognition of same-sex 'marriage' – an oxymoronic institution if ever there was one." (ADF-affiliated attorney Charles LiMandri)
"America needs to take note that [India] has rejected the road towards same-sex marriage, and understood that these kinds of bad decisions in the long run will harm society." (Benjamin Bull, executive director of ADF Global, on the recriminalization of homosexuality in India, 2013)
"And in the course of the now hundreds of cases the Alliance Defense Fund has now fought involving this homosexual agenda, one thing is certain: there is no room for compromise with those who would call evil 'good.'" (Alan Sears, speaking at the World Congress of Families gathering in Madrid, Spain, 2012)
"In the end, those who profess to be 'gay' or 'lesbian,' or who have otherwise slipped in and out of homosexual behavior, including 'cruising' for anonymous partners, are people who succumb to a dangerous temptation." (Austin Nimocks, then-ADF senior counsel, writing at TownHall.com, 2007)
SPLC's Mark Potok said during a conference call yesterday that the ADF has "failed in the effort to keep homosexuality outlawed in this country."
"[It] has resorted in the wake of the 2013 Lawrence decision," he continued, "to exporting its hatred to other countries."
The ADF did not reply to requests for comment from the Washington Blade.
Watch ADF's "religious freedom" video below.
https://www.youtube.com/watch?v=Cw4P7inwl1c