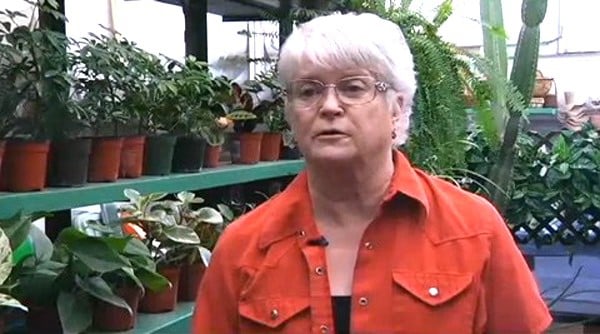 The Washington Supreme Court has ruled unanimously against Barronelle Stutzman, the Richland, Washington florist who in 2013 refused to provide flowers for a longtime customer's wedding to his same-sex partner because of her "relationship with Jesus Christ."
Read the ruling HERE.
Said Stutzman in 2013: "I just took his hands and I said I'm sorry I can't do your wedding because of my relationship with Jesus Christ…I've had hate mail. I've had people who want to burn my building, I've had people say they'll never shop here again and tell all their friends. And I've had other people say thanks for standing up for your convictions and we'll shop here and we'll back you in any way we can."
Stutzman was sued in 2013 by the Washington Attorney General's Office and the ACLU and the ACLU of Washington, on behalf of Robert Ingersoll and Curt Freed, the couple who had request flowers for their wedding.
In 2015, Stutzman was found by a Benton County Superior Court to be in violation of the state's anti-discrimination and consumer protection laws that prohibit discrimination on the basis of sexual orientation. Following the ruling, Washington state Attorney General Bob Ferguson provided Stutzman with a settlement offer, but Stutzman refused.
The case was argued on November 15 before the nine justices of the Washington Supreme Court.
Zack Ford at Think Progress reports on the ruling:
The argument Stutzman offered is that she didn't discriminate against the couple because of their sexual orientation, but the Court rejected Stutzman's "proposed distinction between status and conduct fundamentally linked to that status." Only a person with a same-sex orientation would enter a same-sex wedding, so to refuse such a wedding is to discriminate on the basis of orientation.
The Court also rejected Stutzman's arguments that the nondiscrimination law infringed on her free speech because flower arrangements are artistic. Flowers are not "inherently expressive," the Court ruled, because "the decision to either provide or refuse to provide flowers for a wedding does not inherently express a message about that wedding." Stutzman herself had admitted that providing flowers to a wedding between Muslims would not constitute an endorsement for Islam, nor would flowers for an atheist wedding have endorsed atheism.
Her argument that it violated her religious beliefs fared no better. The law protecting against discrimination does not unfairly target religious beliefs, because it applies equally to all people. And her claim that there were other floral shops willing to serve the couple ignores that such protections serve a broader societal purpose: eradicating barriers to the equal treatment of all citizens in the commercial marketplace. Were the Court to carve out a special exception for her beliefs, "that purpose would be fatally undermined."
Stutzman is being represented by Alliance Defending Freedom, the litigation group which was just this week declared an anti-LGBT hate group by the Southern Poverty Law Center.
The ADF says that they will go to the Supreme Court:
"This case is about crushing dissent. In a free America, people with differing beliefs must have room to coexist," said ADF Senior Counsel Kristen Waggoner, who argued before the court together with co-counsel George Ahrend in November of last year. "It's wrong for the state to force any citizen to support a particular view about marriage or anything else against their will. Freedom of speech and religion aren't subject to the whim of a majority; they are constitutional guarantees."
"Our nation has a long history of protecting the right to dissent, but simply because Barronelle disagrees with the state about marriage, the government and ACLU have put at risk everything she owns," Waggoner continued. "This includes not only her business, but also her family's savings, retirement funds, and home. It's no wonder that so many people are rightly calling on President Trump to sign an executive order to protect our religious freedom. Because that freedom is clearly at risk for Barronelle and so many other Americans, and because no executive order can fix all of the threats to that freedom, we will ask the U.S. Supreme Court to hear this case and reverse this grave injustice."