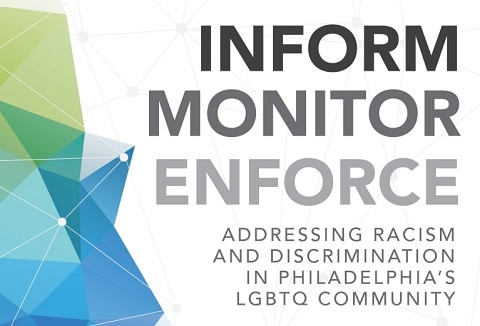 The Philadelphia Commission on Human Rights has reprimanded 11 local gay bars for providing "preferable environments for white, cisgender male patrons."
Read the report HERE.
The city's gay bars came under scrutiny last year, after a video showed the owner of ICandy, Darryl DePiano (right), calling black patrons ni***rs. Since then, the commission has received several complaints about sexism and racism at local gay bars.
One complainant said that "every bar is owned by a white gay cisman. This is a clear indicator of severely entrenched systemic racism."
A black lesbian identified as K. Apostol said she often had to wait as long as 15 minutes for drinks at ICandy and Woody's, another gay bar, while she watched gay men receive much faster service.
An anonymous complainant said she felt unwelcome in the city because of a lack of lesbian bars.
Several other complainants said they felt white gay men received preferable treatment to black gay men at the bars.
Philly Gay Bar Owners And Staff Forced to do Anti-Racism Training – Eater Philly https://t.co/vVomoXvzev

— PhiladelphiaPennsylv (@PhiladelphiaP) February 1, 2017
In a report on discrimination in Philadelphia's "Gayborhood," the commission has told owners and staff of the bars named to attend a mandatory anti-discrimination course, which include implicit bias training discussing unintentional racism and sexism, reports Heat Street.
The report states that "overwhelmingly, the testimony revealed incidents of bias, feelings of frustration, prejudice, and discrimination."
Watch the video of Darryl DePiano below.