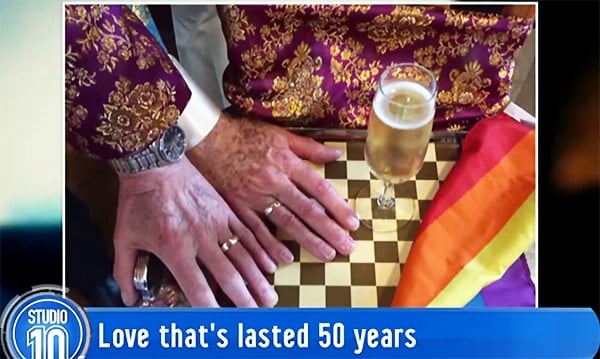 Peter de Waal and Peter Bonsall-Boone of Sydney met in 1966 and have been together ever since. They exchanged wedding bands on their 50th anniversary last year. Unfortunately, in Australia the ceremony remained symbolic only.
Australian television program Studio 10 sat down with the couple to talk about their experiences and the push for marriage equality in Australia. The couple is no stranger to television: they came out on a 1972 television program Checquerboard and shared an unprecedented kiss on-screen. For Bonsall-Boone, or "Bon," the repercussions came swiftly—he was fired from his job shortly thereafter. But the couple remained satisfied with the decision to go public as a landmark for progress.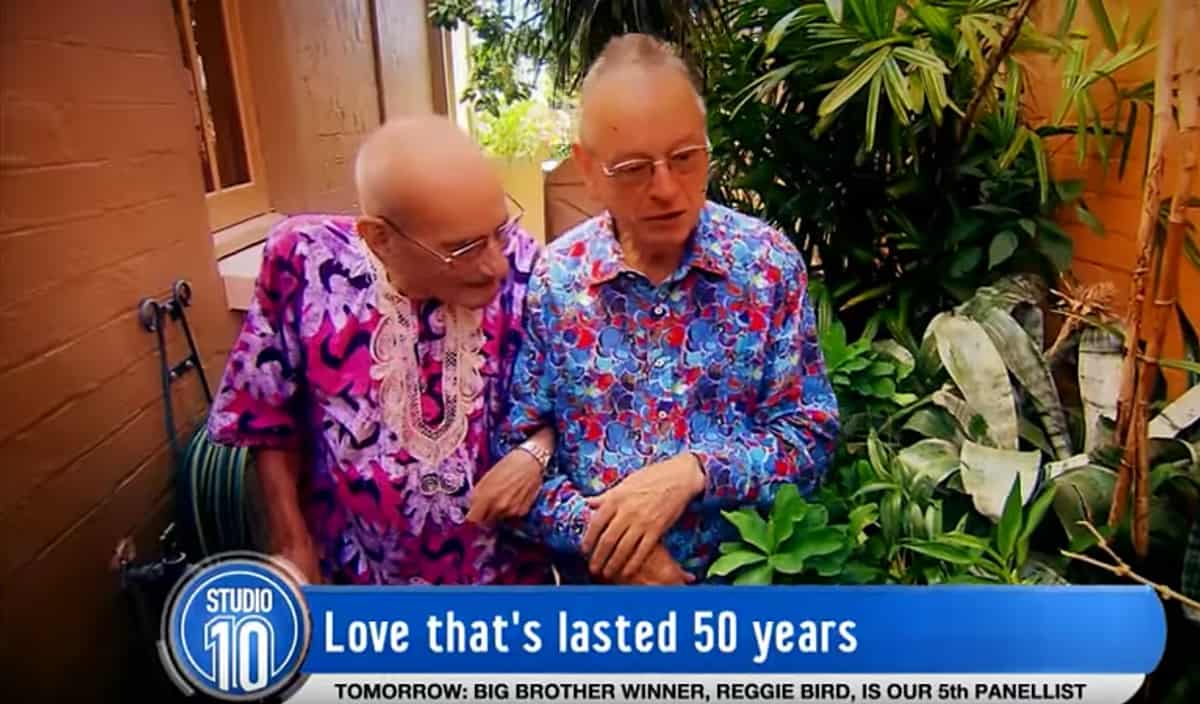 Peter and Bon remained at the forefront of gay rights. They attended the first Sydney Mardi Gras Pride march in 1978, which ended in violent confrontation with police, as they recount. In addition, Bon had been charged with a criminal offense when homosexuality was still outlawed in Australia. However, following recent decisions by state governments in New South Wales and Victoria, with Queensland set to follow, the charge has now been expunged.
But what the couple really would like to see is marriage equality come to Australia. Same-sex marriage has had a troubled history Down Under even in the face of progress elsewhere, with an unsuccessful attempt by the then-Labor government to legalize it in a vote in Parliament in 2012, followed by current conservative Prime Minister Malcolm Turnbull's fixation on a referendum that never came to pass. He has not signaled any other avenues to legalization, even though bills have been introduced by lawmakers that have flaws and are not likely to advance.
Bonsall-Boone has a terminal illness and does not think he and de Waal will see the day they could legally wed in Australia. But their story, and commitment to each other, remains remarkable.