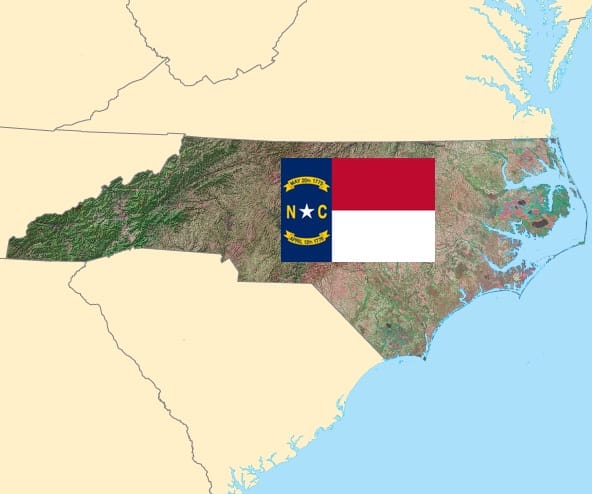 A compromise bill to repeal HB2 blasted by LGBTQ and civil rights groups has been passed by the North Carolina Senate ahead of a looming deadline from the NCAA and is headed to the House which is expected to take it up this afternoon. It could reach the governor by this evening.
Its provisions include an extension for the state to continue discriminating against LGBTQ people until 2020.
Opposition and support for the bill did not fall along party lines in the 32-16 vote. Several Triangle Democrats banded together to oppose it; they included Sen. Jay Chaudhuri of Raleigh, Sen. Mike Woodard of Durham, Sen. Floyd McKissick of Durham, , and Sen. Valerie Foushee of Hillsborough, as well Sen. Jeff Jackson of Charlotte and Sen. Don Davis of Greenville.
Senate Democratic Leader Dan Blue of Raleigh and Senate leader Phil Berger, a Republican, asked the Senate to approve the compromise.
The bill now goes to the full House, where it there is expected to be a narrower margin of support. If it passes the House, it will go to the governor for his signature.
Democratic Gov. Roy Cooper said in a statement overnight that he supported the compromise. Whether the repeal and attached provisions will be sufficient to put the state back in contention to host NCAA sports championships remains to be seen.
LGBTQ and civil rights groups blasted the bill, labeling it a "license to discriminate".
Wrote HRC:
HRC and Equality North Carolina urged North Carolina lawmakers to reject a backroom "deal" that would both continue the harms of the discriminatory HB2 law and push the possibility of full repeal further out of reach. The most recent proposal would specifically prohibit cities from passing protections ensuring that transgender people are able to access facilities in accordance with their gender identity, and it would further prohibit municipalities from passing other LGBTQ non-discrimination protections through 2020.
This means that North Carolina would continue to be the only state in the nation to have shamefully funneled anti-transgender animus into a law regulating restroom access. The proposal would also prevent cities in North Carolina from establishing non-discrimination protections for LGBTQ people for at least three years, undermining efforts by cities like Charlotte to attract top talent, major businesses, and other economic opportunities.
For more than a year, Senate President Phil Berger and House Speaker Tim Moore have blocked an up-or-down vote on clean repeal of HB2, despite the overwhelming outcry from voters, businesses, and others seeking to do business in the state.
"The rumored HB2 'deal' does nothing more than double-down on discrimination and would ensure North Carolina remains the worst state in the nation for LGBTQ people," said HRC President Chad Griffin. "The consequences of this hateful law will only continue without full repeal of HB2. Sellouts cave under pressure. Leaders fight for what's right."
"This proposal is a train wreck that would double down on anti-LGBTQ discrimination. North Carolinians want a clean repeal of HB2, and we urge our allies not to sell us out," said Chris Sgro, Equality NC Executive Director. "Those who stand for equality and with LGBTQ people are standing strong against these antics. We've got less than 24 hours before the NCAA deadline. There is no time to waste – our leaders must fight for what's right, and that is full repeal."
The backroom proposal is being pushed as lawmakers face a deadline tomorrow to repeal HB2 or risk losing out on bids for NCAA championship games through 2022 — a decision that will further compound the economic harm HB2 continues to inflict on the state. Just this week, the Associated Press published exclusive analysis showing the deeply discriminatory HB2 will cost the state more than $3.76 BILLION in lost business over a dozen years — and even that likely underestimates the damage.