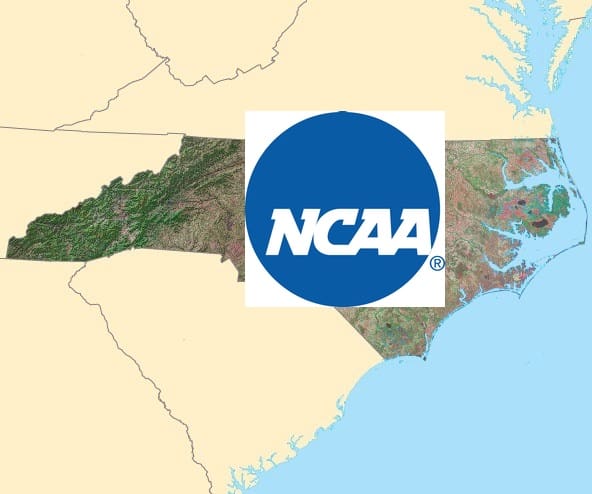 After repeated warnings, including one last week, the NCAA has reportedly given North Carolina 48 hours to "resolve" the anti-LGBT HB2 law or it will pull all its sports events from now through 2022.
Scott Dupree, executive director of the Greater Raleigh Sports Alliance, said in a statement that he has been informed by NCAA officials that they have set a 48-hour deadline for the state to change HB2.
I have confirmed with a contact very close to the NCAA that its deadline for HB2 is 48 hours from now. If HB2 has not been resolved by that time, the NCAA will have no choice but to move forward without the North Carolina bids. The NCAA has already delayed the bid review process once and has waited as long as it possibly can, and now it must finalize all championship site selections through spring of 2022."
The economic impact to the state would be at least $250 million. The legislature has no current plans to move on HB2 any time soon.
A recent AP analysis of the economic impact of HB2 on the state estimated it at $3.76 billion.
Watch a report from WNCN: