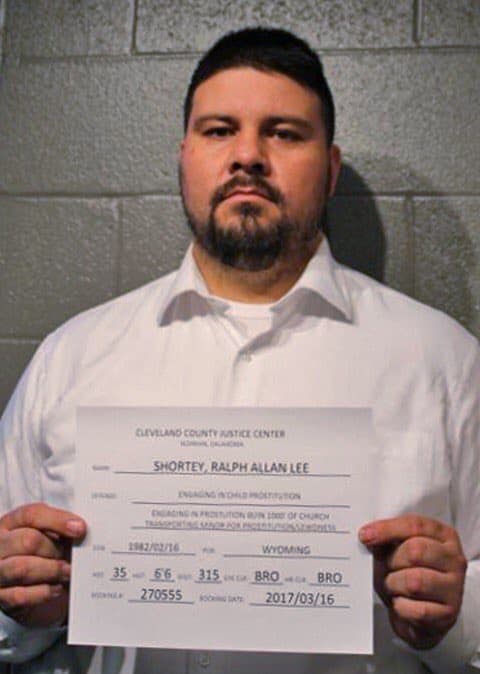 Lurid details are emerging in the case of married Oklahoma GOP state Senator Ralph Shortey, who resigned last week after being caught with a male teen.
Shortey was found in a Super 8 motel room with the 17-year-old on March 9. It was later revealed that Shortey had offered the boy cash for "sexual stuff". The teen had a history of soliciting sex on Craigslist according to his parents.
Shortey was arraigned on Friday and an affadavit has emerged which revealed text messages with the teen.
After asking the teen if he would be interested in "sexual stuff" in exchange for money, the teen responded "Hey keep updated cause I want you bad daddy."
"I'm gonna f**k you like a good little boy if you keep calling me daddy," Shortey responded. A text then came from the teen referencing bareback sex and his "man pu**y" and Shortey corrected the teen, "Boy pu**y, baby boy."
Read the affadavit here.
Shortey has been charged with engaging in child prostitution, engaging in prostitution within 1,000 feet of a church, and transporting a minor for prostitution.
Shortey has three children. The maximum punishment he faces is 25 years in prison.
KOCO report: