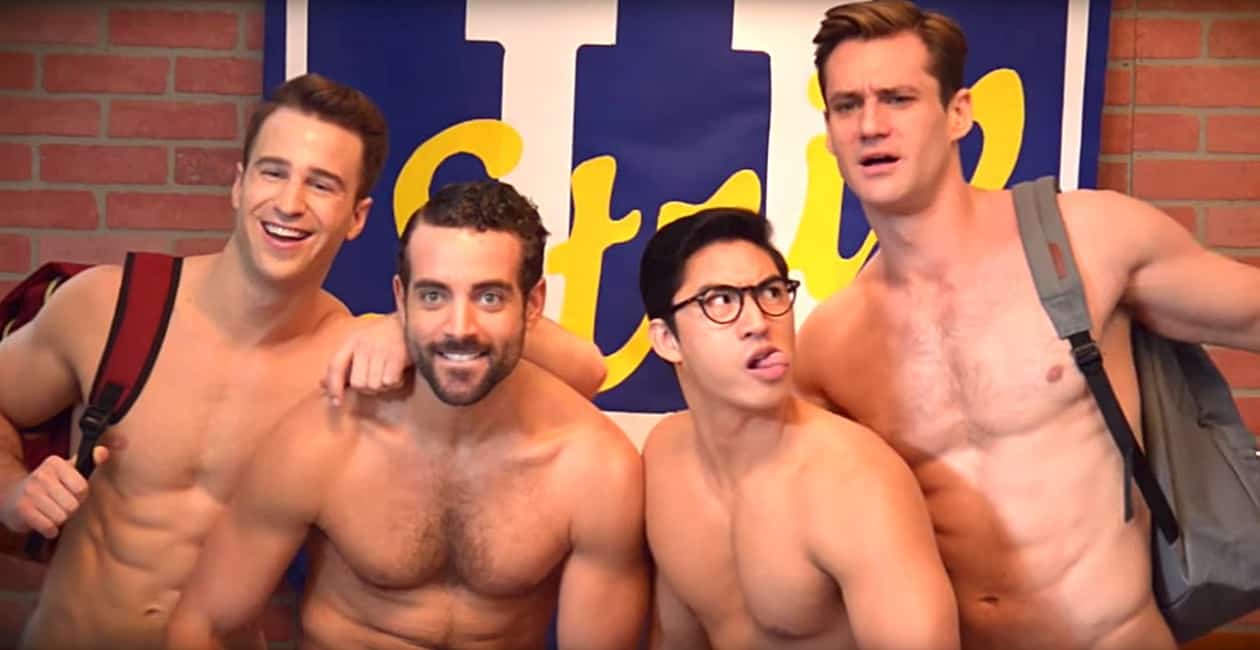 Broadway Bares announced the theme for its 27th annual burlesque benefit for Broadway Cares/Equity Fights AIDS and they're heading to campus this year with Strip U.
Check out their sexy behind-the-scenes preview video and poster HERE.
Some more info:
Broadway Bares: Strip U (#BroadwayBares) will feature more than 150 of the hottest male and female dancers in New York City sharing their hearts and well-toned bodies with an energetic crowd of thousands. The 90-minute show features Broadway's most talented movers and shakers in a highly choreographed, highly produced spectacular.
Using the collegiate theme as a jumping off point, Broadway Bares: Strip U combines the winking humor of classic burlesque with today's pop music to create a truly unparalleled show. Imagine the Broadway Bares take on a science lab exploding with sizzling chemistry or sculpted studs exhibiting model behavior in art class. You could wait to watch highlights online, but there's nothing like experiencing the live show where anything can happen.
The 27th annual edition of Broadway Bares will take place at New York City's Hammerstein Ballroom (311 West 34th Street, NYC) at 9:30 pm and midnight on Sunday, June 18.
The theme was created and will be directed by Nick Kenkel (Half Time, Celebrity Cruises, Saturday Night Live, Peepshow). Special guests for the evening will be announced later this spring.
Tickets for Broadway Bares range from $50 to $3,000. VIP tickets include unlimited specialty cocktails and exclusive seating. The fabulous "Stripper Spectacular" package includes a premium reserved table seat at either show with specialty cocktails, admission to a private cocktail party at Broadway Bares creator and executive producer Jerry Mitchell's penthouse apartment and a backstage tour. The "Barest Backstage Insider Experience" includes a premium reserved table seat at the midnight show with specialty cocktails, a pre-show, behind-the-scenes backstage tour and access to the final "undressed" rehearsal the evening of the show. Ticket details are at broadwaycares.org. For other information and merchandise, visit broadwaybares.com.