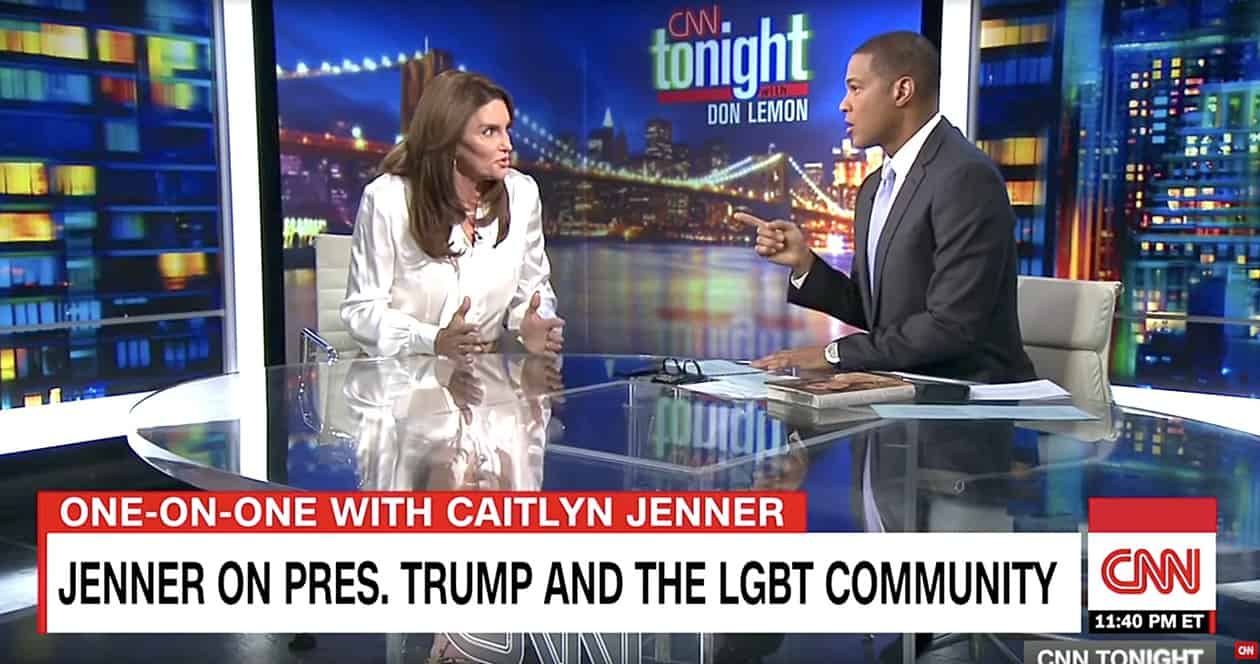 Still shilling her new book to anyone who'll listen, Caitlyn Jenner has said she doesn't regret her decision to vote for Donald Trump despite his record on LGBT rights.
During the election campaign, Jenner first supported Ted Cruz, blasted Hillary Clinton as a "f**king liar", and pulled a bathroom stunt at Trump Tower in an attempt to show how LGBT-inclusive Trump really is.
Last week, she said she no longer supports Trump. Except she does. Today.
In a CNN interview with Don Lemon on Tuesday, Jenner said:
"As far as LGBT issues, yes, he's made some mistakes. I don't support him in everything that he does. But we needed to shake the system up."
She added that she still believes Trump is the man "we need to turn this country around," for better or worse.
"To, you know, to have career politicians constantly, the Clintons, the Bushes, run this country," she said, "we need to get outside that box and shake things up again."
She added that she felt obligated to broach the topic of being transgender in her new memoir to educate the public.
"I was no more a woman the day before I had the surgery than I was the day after I had the surgery. It's just the public's perception is, they think that's what it's all about, but it's not about that. It's about my soul," she said.
"My loyalties are with my community and I want to make it better."
Jenner also warned that she has not entirely ruled out the notion of running for public office.
Watch the interview below.