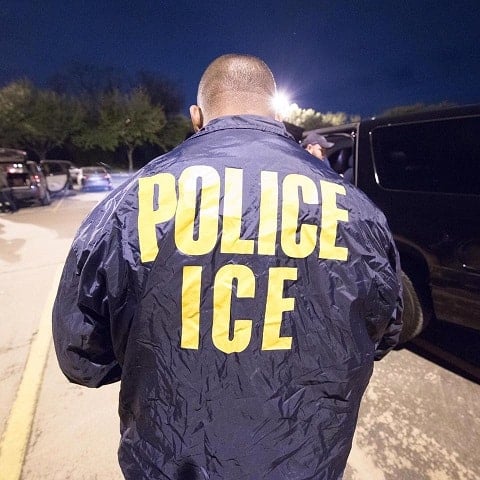 An HIV-positive gay Russian asylum seeker detained at an Immigration and Customs Enforcement facility in Florida since he returned from a vacation to the U.S. Virgin Islands has been freed after five weeks in custody.
Thirty-year-old San Jose resident Denis Davydov arrived in the U.S. legally from Moscow in September 2014 and overstayed his six-month visa.
According to Sergey Piskunov with RUSA LGBT – a group for Russian-speaking members of the LGBT community – Davydov has applied for political asylum.
Californians! Go make "Welcome Home" signs for Denis! Denis Davydov is being released today. Happy news.❤️🏳️‍🌈 #NoICE #NoBanNoWallNoRaids pic.twitter.com/gVdD8N8vVF

— RUSA — Russian-speaking American LGBTQ Association (@rusalgbt) April 27, 2017
"He's a gay man and HIV-positive," Piskunov said. "Russia is not the best place for either of those and he's a combination of both."
CBS reports:
Davydov was on his way home to the Bay Area in early March when he encountered federal agents in an airport, according to Piskunov.
"They checked his documents, and he said they were trying really hard to find something wrong," Piskunov said. "They put him on a plane to Miami and transported him to Florida."
Nestor Yglesias, a spokesman for ICE in Florida, confirmed Tuesday that Davydov was arrested by U.S. Customs and Border Protection, and is currently in custody at the Krome Detention Center in Miami.
"They made the arrest," Yglesias said. "He's in our custody because they don't have detention space."
Although receiving HIV medications while in detention, Davydov was unable to access a doctor, according to Piskunov. 
If deported, Davydov could face dire circumstances and difficulty accessing health care in Russia.