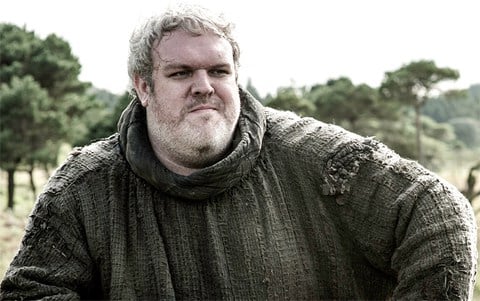 Kristian Nairn, who played Hodor on Game of Thrones, says he's considering entering politics in Northern Ireland to fight for causes like marriage equality and separation of church and state.
The Belfast Telegraph reports:
Nairn, who launched his career as a drag artist called Revvlon at the Kremlin nightclub and recently DJ-ed for stars such as Ryan Reynolds at the Critics' Choice Awards in LA, branded Northern Ireland's failure to pass equal marriage rights for gay people "a disgrace".
"I really don't understand why we're the only little enclave of the country that can't do it," he told the Belfast Telegraph.
"I hope that we can come into line with the rest of Europe and the rest of the United Kingdom and Ireland.
Nairn added:
"I definitely would be prepared to make the change myself if it's going to help my community and help other people…It's just making sure that everyone's treated equally. Is that so progressive? I don't think it's progressive, I think it's human. And not just gay people – women's rights, immigrants, people of different ethnic backgrounds.I just don't see why people are treated differently or with a different set of rules. It's just wrong…I saw what religion did to people when I grew up and I certainly didn't want any part of it. That turned me off it.I don't see the benefit in giving yourself a belief system that allows you to judge other people.."
Nairn is up for MTV's Tearjerker award for his final scene in last season's Game of Thrones.