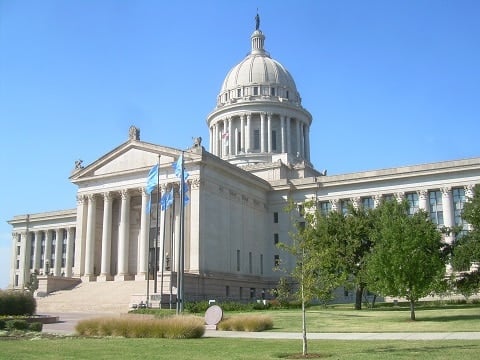 Oklahoma students are reported to have been traumatized during a visit to the state House of Representatives after the Page Program Supervisor sent an email to staff warning of "cross-dressers in the building."
The Page Program is for high school students who are interested in serving in the House to help elected officials.
Oklahomans for Equality, Planned Parenthood and a number of HIV/AIDS advocacy groups were visiting the Capitol as part of an education advocacy day.
Prior to the visit, Page Program Supervisor Karen Kipgen sent a Capitol-wide email reading:
"As per [House Speaker Charles McCall's] office, Pages are being allowed access to the ladies restroom across from 401, for today. Again, there are cross-dressers in the building."
Oklahoma House staffer Karen Kipgen emails warning about 'cross-dressers' in Capitol https://t.co/W858nIw5pp

— Shelia M. Kennison (@skennison) April 10, 2017
Speaking to Raw Story, Toby Jenkins, Oklahomans for Equality's executive director said "I'm with about 70 traumatized students right now."
He went on to explain that he and the students went to McCall's office with questions about the email. McCall refused to meet with them but claimed that the email did not come from the Speaker's office and that they're investigating its origin.
The Gayly Oklahoman reports that Jenkins said that the group had "several transgender and gender non-conforming kids" who had been "using the bathrooms they are comfortable with."
#OklahomaHouse it's because of people like #KarenKipgen that people in the LGBTQIA community R fearful…#CharlesMcCall #KarenNeedsToResign

— RainbowResistance (@JinxieB73) April 11, 2017
He told the students to continue using the bathroom they'd been using all day despite Kipgen's email.
"These are public bathrooms, paid for by public tax dollars," he said. "We won't leave today without understanding this is the people's house. This is the kind of thing these kids deal with in the halls of school not the halls of the Capitol."
It was reported that several representatives "literally ran" when they saw the group of students coming.
Referring to Oklahoma Republican state Rep. Ralph Shorty, who was caught with an underage boy, Jenkins suggested: "They shouldn't be afraid of us. We should be afraid of them."
@GovMaryFallin
I wonder if a warning was issued when this guy was in the building?
Karen Kipgen needs to go, NOW. #OKleg pic.twitter.com/hmgvjzLioj

— Glenister (@Glorious_Din) April 10, 2017
Raw Story continues:
Raw Story reached out to the Speaker's office and a spokesman echoed Jenkins' comment that the email did not come from the Speaker's office, despite Kipgen's claim it was his directive. According to him, Kipgen came to the Speaker's office to ask if the Pages could use the restroom across from 401 and the Speaker's office allowed that. There was no information about the LGBT and HIV/AIDS advocacy groups in her request.
Following the student visit, people started posting comments to a meme on Kipgen's Facebook page .
The meme read:
"I don't care if you're black, white, straight, bisexual, gay, lesbian, rich or poor. If you're nice to me, I'll be nice to you. Simple as that."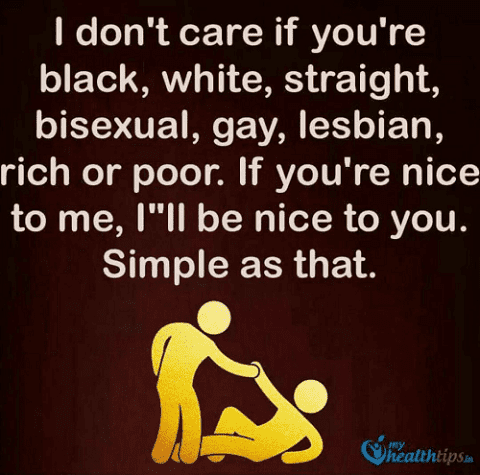 "So what is it those LGBT students did that wasn't nice to you?" one person asked.
Another wrote:
"My daughter took pride in wearing a very nice, professional suit today to meet with everyone at the Capitol. Your words, reducing her down to a cross-dresser, are appalling. I demand you apologize to my kid."
Kipgen has since deleted her Facebook account and has refused to comment.
(Image via Wikipedia)