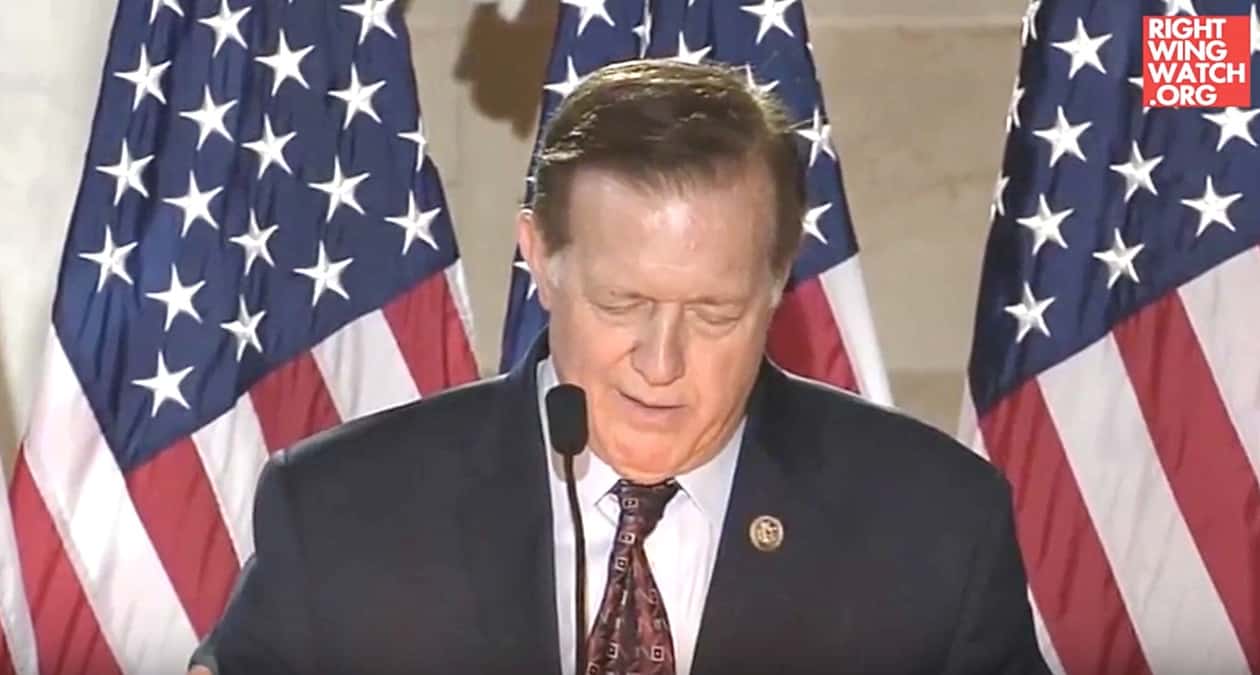 Republican Congressman Randy Weber broke down in a puddle of man-tears on Wednesday night as he begged God to forgive America for allowing gay couples to get married.
Texas Rep. Weber was speaking at the annual "Washington – A Man of Prayer" event in Washington, D.C., hosted by anti-gay pastor Jim Garlow which was also attended by Paul Ryan, Senator Steve Daines and Rep. Tim Walberg.
During what must have been a scintillating 90 minutes, in total 20 members of Congress took to the podium to lead the gathering in prayer.
According to Right Wing Watch, when Weber took time out from doing his actual job, he repeatedly choked up while begging God to forgive America for the sins of legal abortion and marriage equality.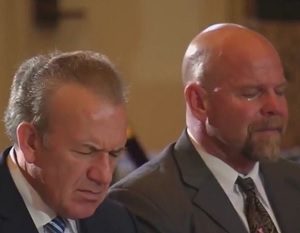 Weber also kinda took his god's name in vain when he appropriated the Lord's Prayer, saying "thy kingdom come, thy will be done on earth here in the halls of Congress."
Some of his audience are also seen to be openly weeping at his beautiful thoughts while the majority have their eyes closed in a losing attempt to look like Christians.
He continued:
"We have endeavored to try and kick your word out of public schools.
"Father, we have endeavored to take the Bible out of classrooms, the Ten Commandments off the walls. Oh, Lord, forgive us. Father, we think we're so smart, we have replaced your word and your precepts with drug-sniffing dogs, with metal detectors, with uniformed police officers in our schools. Oh, Lord, forgive us.
"Father, we have trampled on your holy institution of holy matrimony and tried to rewrite what it is and we've called it an alternate lifestyle. Father, oh Father, please forgive us.
"Lord, we have gone to killing the most innocent amongst.
"Your servant Moses warned in Deuteronomy 19 for us to choose life so that we and all our descendants might live. Father, we're killing our descendants and we're calling it a choice. Oh, God in heaven, forgive us, please."
He also suggests that god will be very, very upset about America's national debt.
Watch Weber lose the plot below.