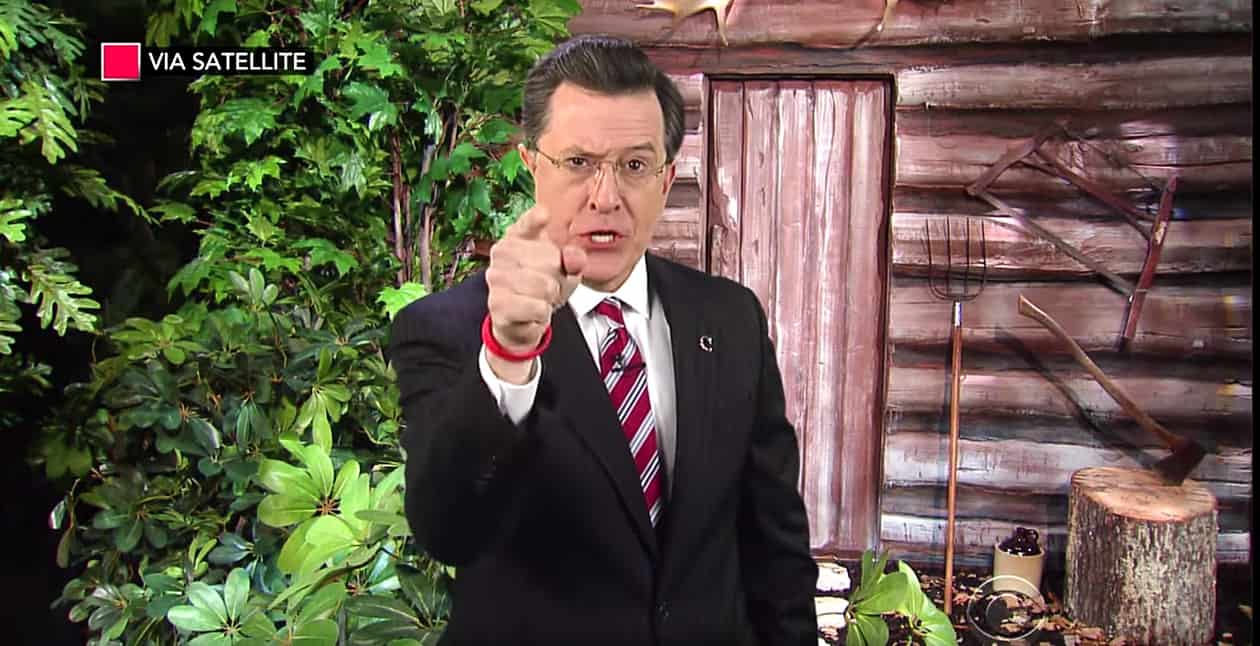 Stephen Colbert had some special remarks last night about the firing of FOX News host Bill O'Reilly.
"I owe a lot to Bill O'Reilly," said Colbert. "I spent over nine years playing a character based largely on him. And then 12 months in therapy to de-bloviate myself."
And Colbert got a big cheer from the audience for some off-camera gloating:
"Bill and I did not see eye to eye on anything. I've done my share of jokes about him…he has been a guest on his show and I take no pleasure in his downfall. I'm not going to sit here and publicly gloat…Jimmy, can you take the camera off me for just a second?"
But finally, Colbert invited a special guest in for comment – the Stephen Colbert of The Colbert Report, who lamented the loss of "Papa Bear" and invited him to the cabin in the woods where he and Jon Stewart have been hiding out.
"It's fun you'll like it. We have an animal sanctuary. Jon and I milk the goats. And soon, I hope, we'll be milking you."
Watch: