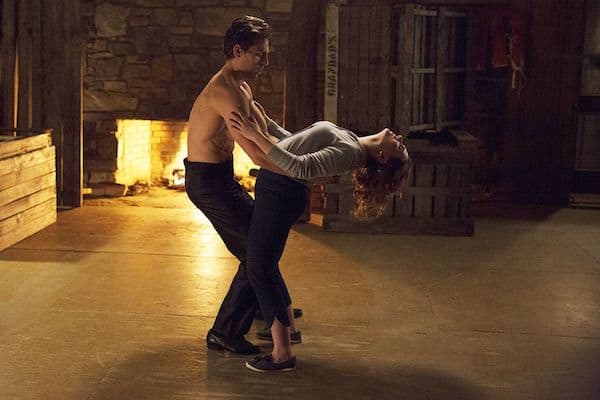 Check out our weekly guide to TV this week, and make sure you're catching the big premieres, crucial episodes and the stuff you won't admit you watch when no one's looking.
https://www.youtube.com/watch?v=de4L5peVq3o
TV's obsession with musicals soldiers on. This time it's not so much a musical as much as a film with some iconic dance numbers that gets the made-for-TV treatment. ABC's Dirty Dancing seems to be the television event absolutely no one was asking for, starring Abigail Breslin, Debra Messing and Sarah Hyland. See for yourself Wednesday at 8 p.m. Eastern on ABC.
If Andy Cohen's nightly gabfest wasn't enough of the handsome host for you, get ready to see him play matchmaker on the Love Connection reboot premiering Thursday at 9 p.m. Eastern on Fox.
Fire Island teased a dramatic dinner last week, but it ended up serving sad-sack family backstories instead. Will there be another bait and switch on this week's episode Thursday at 8 p.m. Eastern on Logo, or will Patrick and Cheyenne really get into it after Patrick invites someone from Cheyenne's past to dinner?
https://www.youtube.com/watch?v=baHfmHeySkE
You've seen him do the salmon ladder shirtless on the CW's Arrow, but now actor Stephen Amell is attempting a whole other slew of stunts. This Thursday at 8 p.m. Eastern on NBC, he'll tackle the course of American Ninja Warrior (though, sadly, he'll do it while wearing far more clothes).
https://www.youtube.com/watch?v=3W4o3fJACnk
Last week's RuPaul's Drag Race has still left us reeling, but the show must go on. The remaining gals compete this week to transform crew members into sickening queens with these season's makeover challenge. Find out who can best turn a best boy into a best gurl and key grip into a kween grip Friday at 8 p.m. Eastern on VH1.
What are you watching this week on TV?