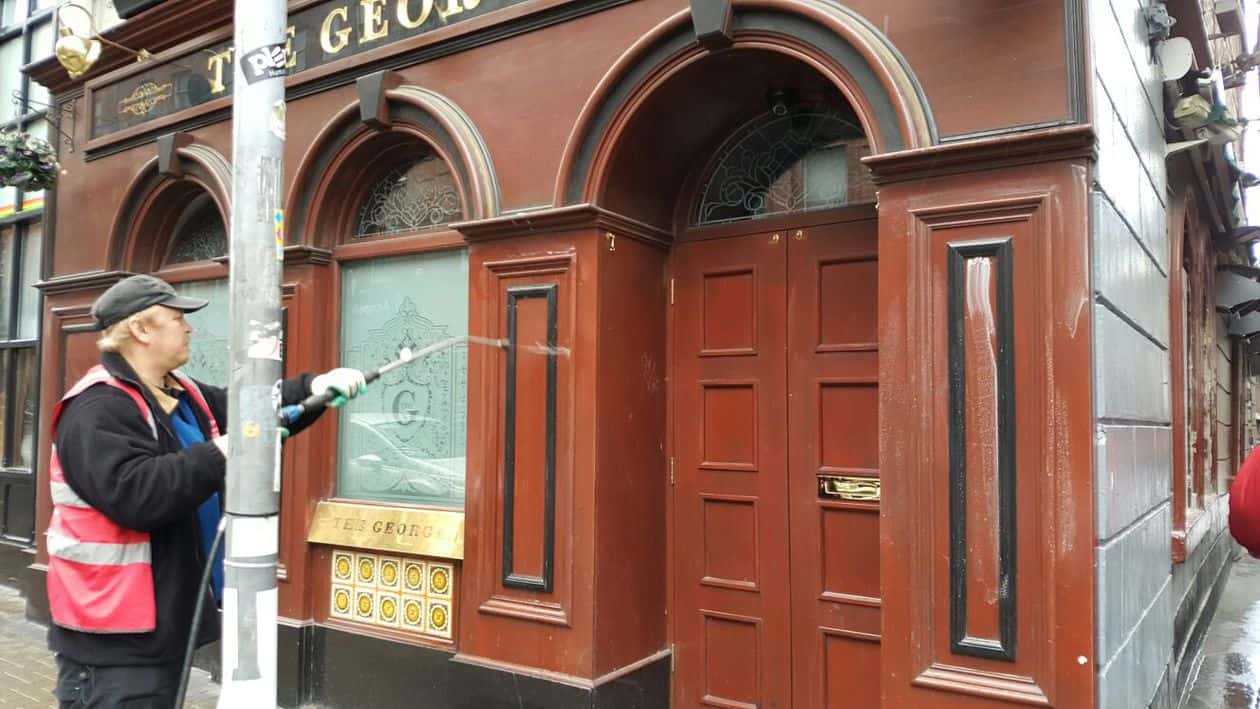 On the weekend of the two-year anniversary of Ireland's marriage equality referendum, the exterior of Dublin's oldest gay bar The George was discovered to have been defaced with homophobic slurs and swastikas.
The chalked messages were promptly washed away by the bar's owners, and the disturbing incident led to reactions of solidarity:
Management for the club released a statement on their Facebook page, saying they are "shocked and truly disheartened" after the incident.
"Thanks for all the support and messages today. We are shocked and truly disheartened to see our building vandalised especially with the anniversary of the equality vote this weekend.
"But at times like these our community has come together in support like it always does. We won't let this ruin us celebrating today's anniversary."
Editor of the Gay Community News Brian Finnegan told Independent.ie that the vandalism shows homophobia still exists in Ireland.
"The George is Dublin's most identifiable gay spot and this shows that there are still people who think it's perfectly acceptable to be viciously homophobic and anti-gay.
#TheresWorkToBeDone #lgbtq #LGBTQIA #rights @TheGeorgeBar 🤦🏼‍♂️ pic.twitter.com/Ri6cvTlC4L

— Gary Shaw (@shawlerstyle) May 20, 2017
Eoin Berkeley (23) from Hamptonwood Way in Finglas appeared at Dublin District Court this morning after being arrested yesterday morning near the city centre.
He was charged with criminal damage to the facade and panels on the front of the iconic gay bar in the early hours of Saturday morning.
The hateful vandalism comes even as an openly gay man draws closer to becoming Ireland's prime minister—Leo Varadkar is the clear front-runner to replace outgoing prime minister Enda Kenny as the head of the ruling Fine Gael party, in advance of the general election on June 2.