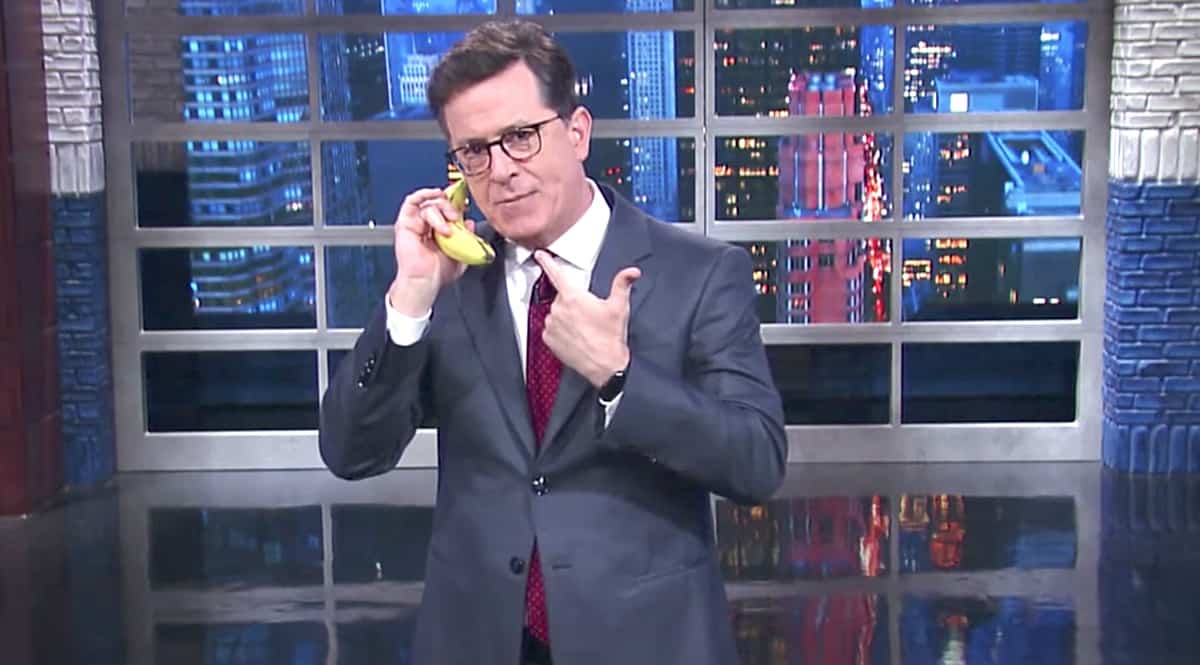 In Stephen Colbert's monologue on Monday night, Colbert unpacked Donald Trump's recent interview with CBS reporter John Dickerson which was shut down finally when Dickerson asked Trump about calling Obama a "sick" and "bad" man and Trump's claims he was surveilled.
Colbert ended his monologue with a barrage of insults aimed at Trump, one of which pissed a lot of people off.
Said Colbert:
"When you insult one member of the CBS family, you insult us all!…You talk like a sign language gorilla that got hit in the head.  The only thing your mouth is good for is being Vladimir Putin's c**k holster."
Watch:
#FireColbert began trending over the day on Tuesday. Some viewers were angry because they saw the joke as homophobic – conservatives were angry because it insulted Trump.
Colbert's homophobic rant was disgusting and we won't tolerate this anti-LGBTQ behavior.#FireColbert

— #ThePersistence (@ScottPresler) May 3, 2017
https://twitter.com/RepBJNikkel/status/859727919329005568
I don't want to hear #FireColbert from a group of Deplorables THAT BOYCOTTED BEAUTY AND THE BEAST BECAUSE OF A GAY CHARACTER!

BE QUIET!

— Tony Posnanski (@tonyposnanski) May 3, 2017
Now the little right wing mushrooms want to #FireColbert because he made fun of the Troll King. Waaaa! It'll go as well as #BoycottHamilton.

— George Takei (@GeorgeTakei) May 3, 2017
https://twitter.com/mrburlesk/status/859707196971425793
While the crack seemed to get an overwhelmingly positive reaction from the studio audience, others on social media have deemed it not just lewd, but also homophobic and an inappropriate comment to make about the commander-in-chief. The clip circulated online throughout Tuesday, culminating in the "#FireColbert" hashtag. But not everyone using the phrase wants the TV personality to be fired. Conservatives are calling on CBS to do just that, but liberals are countering that such a punishment is unjustified.
What do you think?