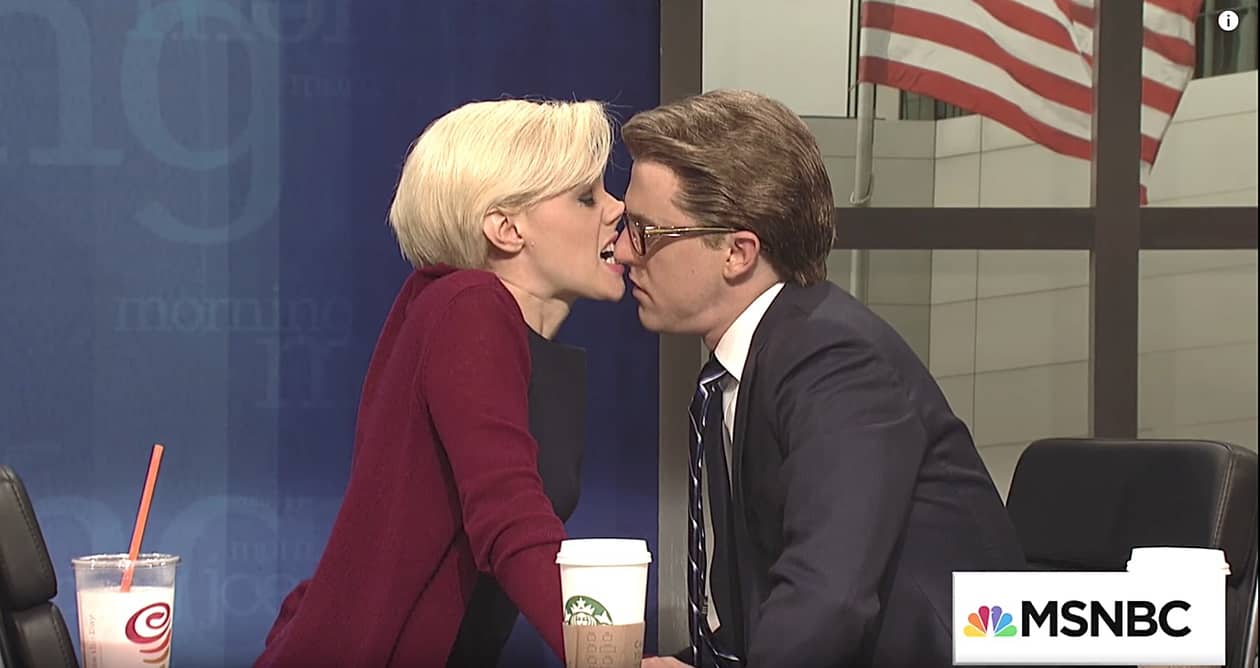 Kate McKinnon nailed Mika Brzezinski in SNL's cold open, which took aim at her engagement to Morning Joe co-host Joe Scarborough, as well as Trump and the repeal of Obamacare.
The open also featured Alec Baldwin (in voice only) as Trump posing as his fake publicist John Miller when the White House was called to provide clarity on the Trumpcare bill.
But this sketch was really about McKinnon's brilliance, and just that.
Watch:
https://www.youtube.com/watch?v=mZXNqic_Zi8