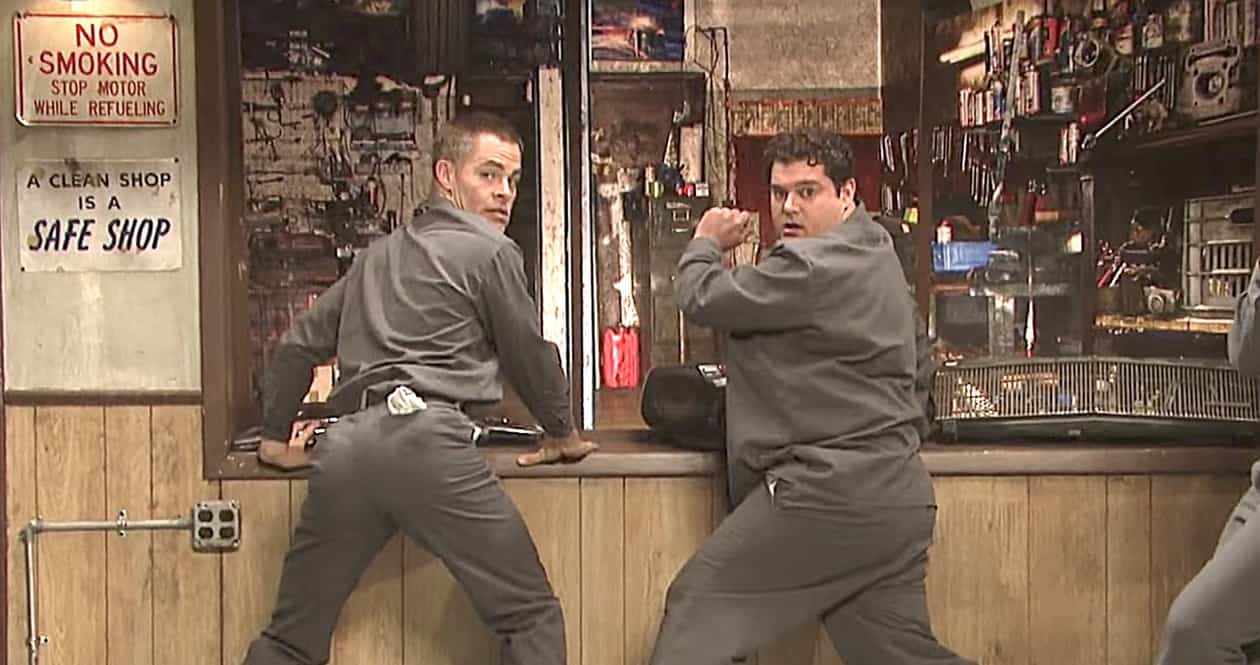 RuPaul's Drag Race got a major shout-out on SNL in a sketch featuring host Chris Pine and a garage full of greasy mechanics who are closet fans of the show.
When Pine brought up the topic of contestant Trinity Taylor and her "tuck" – "when you tape your hot dog down between your buns so that you have that flat crotch illusion" – it slowly emerged that all the mechanics in the shop were secret viewers of the show.
Said Bobby Moynihan's mechanic: "I don't care how good Trinity Taylor's tuck is. She is from the pageant circuit, right, and those bitches never win."
Finally they give in for their own 'lip sync for your life'.
"Let's just be honest, we watch RuPaul's Drag Race and we love it."
Watch: