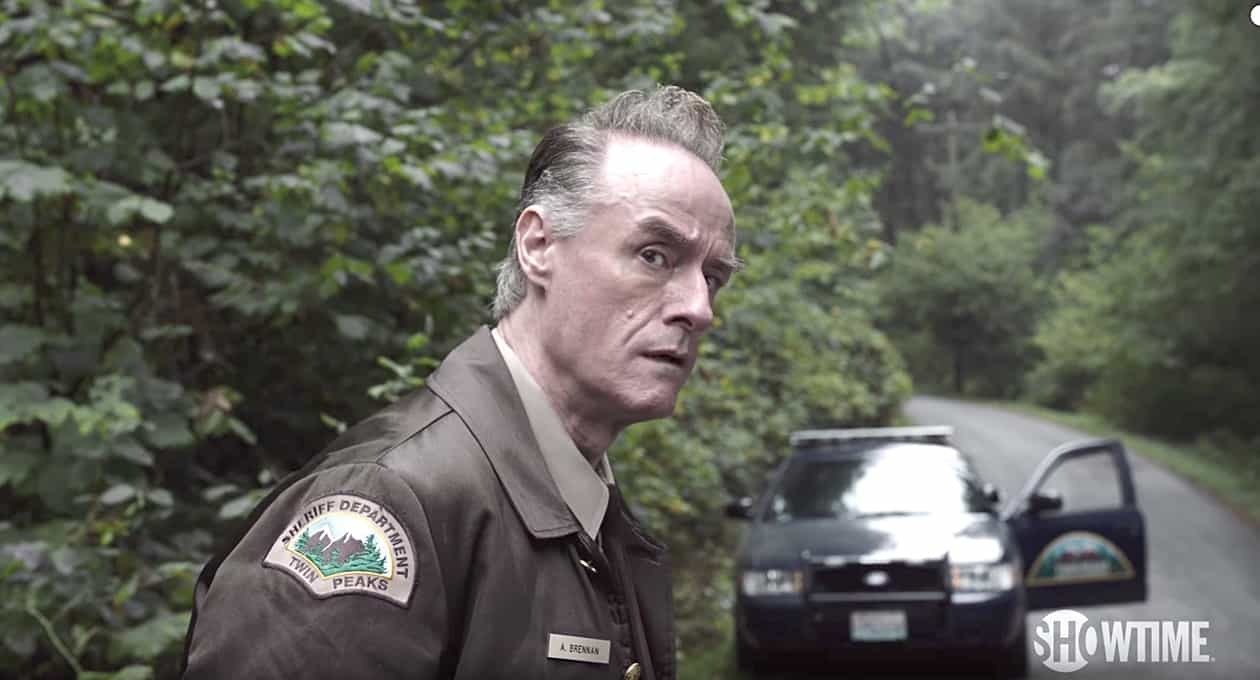 A new Twin Peaks promo was released today and featured the first real footage of the reboot's characters 25 years later.
Big Ed Hurley (Everett McGill), Carl Rodd (Harry Dean Stanton), Sarah Palmer (Grace Zabriskie), Deputy Andy Brennan (Harry Goaz), Deputy Tommy "Hawk" Hill (Michael Horse), and FBI Special Agent Dale Cooper (Kyle MacLachlan) all feature in the :49 second spot.
The series reboot premieres on May 21.
Watch: