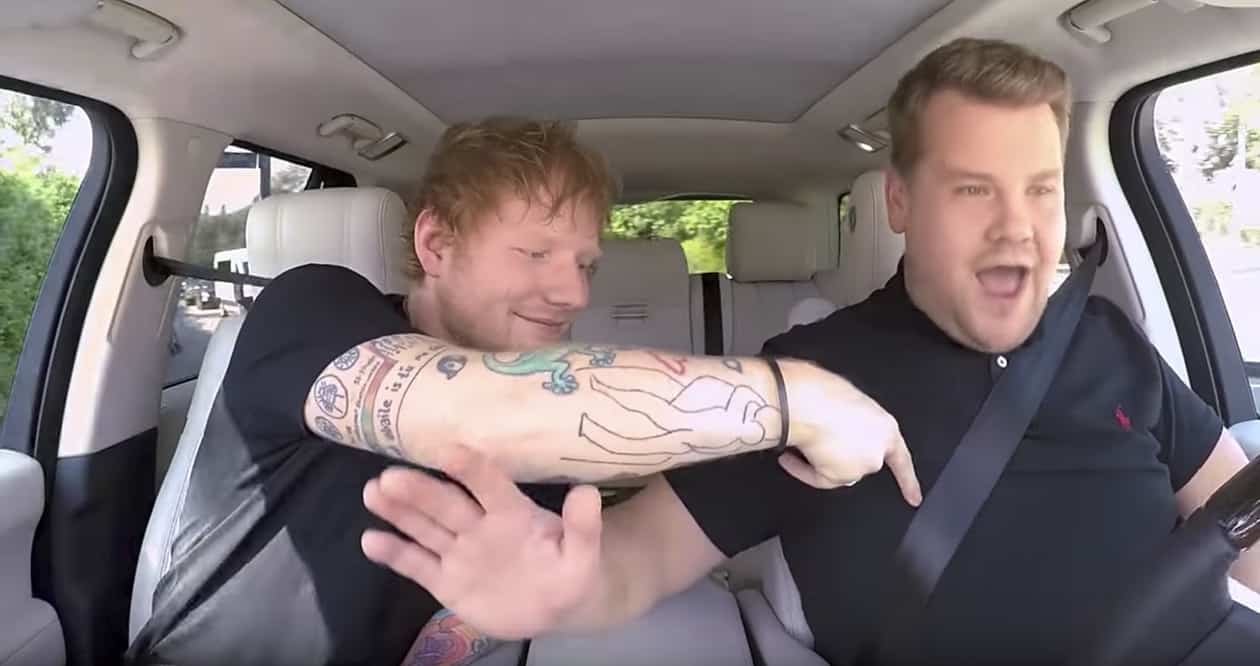 There's hardly a better way to start your Wednesday than with Ed Sheeran's Carpool Karaoke session, which may make you want to get in your own car and sing.
Sheeran and James Corden take you through "Shape of You", "Sing", "Thinking Out Loud", Justin Bieber's "Love Yourself", One Direction's "What Makes You Beautiful", and "Castle on the Hill" (which you just can't sing stuck in traffic).
They also discuss the quirks of Sheeran, which are many – not only that he feels most comfortable when holding a guitar and prefers drinking in dive bars, but that he lives without a cell phone or internet and has the ability (demonstrated) to fit 55 Malteaser candies into his mouth at one time.
Watch: