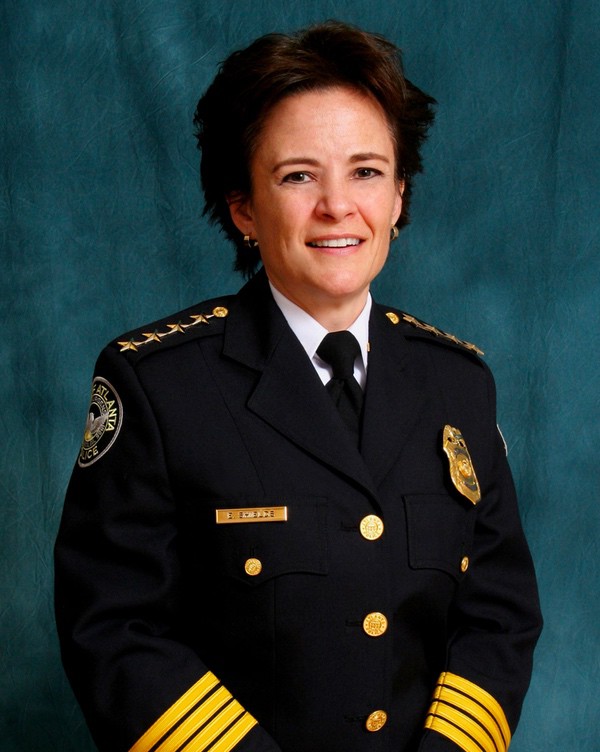 Atlanta Police Chief Erika Shields has made the first public acknowledgement that she is gay, in an Atlanta magazine profile.
Such is the situation in which Erika Shields, appointed to the top cop job in December by Mayor Kasim Reed, finds herself. In the waning months of a lame duck mayor's term, a time when other city officials are packing their boxes or polishing their resumes, Shields, the APD's first openly gay chief and the second woman to lead the force, is chipping away at an ambitious agenda for the 1,850-officer department—one that could please both policing reform advocates and cops. If her plans work, the city could see a downturn in gun violence, spend less money fighting low-level crimes, and deter juvenile offenders.
It is "likely the first public confirmation that Shields is gay" according to Project Q Atlanta.