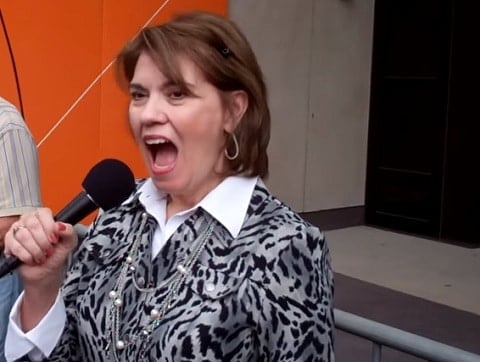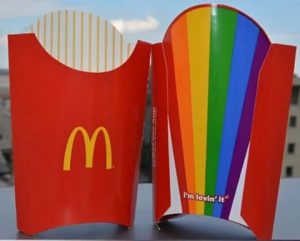 Satan-obsessed harridan Linda Harvey has asked fellow Christians to boycott McDonald's because some of the chain's outlets are serving rainbow-themed fries during Pride Month.
Speaking on her unhinged Mission America radio show, Harvey said:
"Haven't we all had it up to here with companies promoting the homosexual and gender confusion agendas, as if they're doing something wonderful?
"They are doing something extremely harmful, especially when they have customers who are families and children by implying that these are valid and acceptable behaviors when they are not."
According to Right Wing Watch, she added that insufferable Christian bigots should boycott McDonald's because "all this bowing before homosexual shame month, which is what it should be called, and this theft of the rainbow is really disturbing."
"When everyone around us is slapping rainbows on sin," she concluded, "we need to remember God's big picture" and send a message to "badly behaving corporations."
Naughty McDonald's.
Listen below.
[soundcloud url="https://api.soundcloud.com/tracks/330157849″ params="color=ff5500″ width="100%" height="166″ iframe="true" /]
(Rainbow Fries image – screen grab via YouTube)