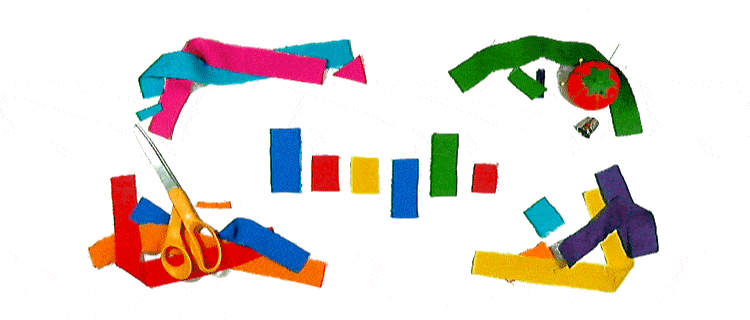 A new Google doodle celebrates Rainbow Flag creator Gilbert Baker, who died at the end of March, and the international symbol of global LGBTQ pride he created.
Why on June 2? Today would have been Baker's 66th birthday.
Teaching himself to sew, Baker put his skills to work for the San Francisco gay community, making banners for marches and protests. In 1978 Baker used those skills to create a new symbol for the LGBT Community to replace the pink triangle, a symbol of oppression and devastation from the Nazi's classification of LGBT people in World War II. Baker's Rainbow was a more positive and celebratory symbol.
"We needed something beautiful, something from us," Baker explained. "The rainbow is so perfect because it really fits our diversity in terms of race, gender, ages, all of those things. Plus, it's a natural flag—it's from the sky!"
Making the flag was no small task. Baker gathered thirty people in the attic of the Gay Community Center in San Francisco to hand-dye and sew together over 1000 yards of cotton. The modern day rainbow flag features six colors, but the original used eight, each representing a different aspect of the community. The iconic symbol stuck and soon Baker was flooded with requests for more flags.
Baker's sister, Ardonna Cook, also reflects on his life and legacy by sharing, "Our family is so proud of the legacy of activism and artistry that Gilbert has left to the world. He touched millions across the globe and empowered them to become stronger and more visible LGBT people. Gilbert led a bold and inspiring life by bringing The Rainbow Flag to life and it is that legacy which should guide us in respecting and celebrating diversity."
Read more about the doodle HERE.