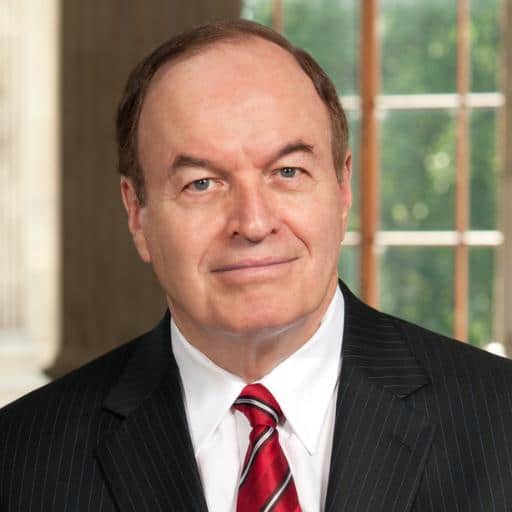 The U.S. Senate has banned reporters from interviewing lawmakers in the halls of the U.S. Capitol, according to Think Progress:
As GOP senators draft their signature health care law in secret, refusing to share the text of the bill with the public or the media, TV reporters said they were approached in the halls by Senate staff who said they could no longer film interviews with lawmakers.
The reporters, who typically stake out members of Congress in the halls as they head to and from hearings, were not given prior notice.
NBC News' Kasie Hunt and Marianna Sotomayor and Bloomberg TV's Kevin Cirilli all said they were told to stop filming.
Hunt added that Senate staff said the conditions for interviewing lawmakers now include "previously granted permission from senator AND Rules Committee of Senate."
The decision to restrict access was apparently made unilaterally by Senate Rules Committee Chairman Richard Shelby (R-AL, pictured).
Democratic senators are objecting to the news:
This is a bad idea. https://t.co/8qmlBSuqCG

— Ben Sasse (@BenSasse) June 13, 2017
To be clear, this rule change on reporter access was a unilateral decision by the Republican members of the Senate Rules Committee. https://t.co/pVYM9g3u2f

— Senator Bob Casey (@SenBobCasey) June 13, 2017
Maybe not the right moment to lower the secrecy veil on Congress. To whoever is trying to protect Senators – we can fend for ourselves. https://t.co/YSbTuaIZKV

— Chris Murphy (@ChrisMurphyCT) June 13, 2017
This is Senate GOP trying to hide from their terrible health care bill. America – demand answers https://t.co/gh9NsTSxoI

— Ron Wyden (@RonWyden) June 13, 2017
Huh? Maybe worried you will catch the group of guys writing health care bill in back room somewhere. https://t.co/tp5u2dFldh

— Claire McCaskill (@clairecmc) June 13, 2017
Senators shouldn't need to hide. We serve the people & they have a right to know what we are doing. https://t.co/HqGadvoQQu

— Vice President Kamala Harris (@VP) June 13, 2017
This is not right. Free press is essential to our #WeThePeople democracy. Reporters, I'm on your side. https://t.co/a1ZI0oA6mk

— Senator Jeff Merkley (@SenJeffMerkley) June 13, 2017
As ranking member of the Senate Rules Committee I call on the majority to allow reporting in the Capitol to proceed as usual.

— Amy Klobuchar (@amyklobuchar) June 13, 2017
Press access should never be restricted unfairly, particularly not when one party is trying to sneak a major bill through Congress.

— Chuck Schumer (@SenSchumer) June 13, 2017