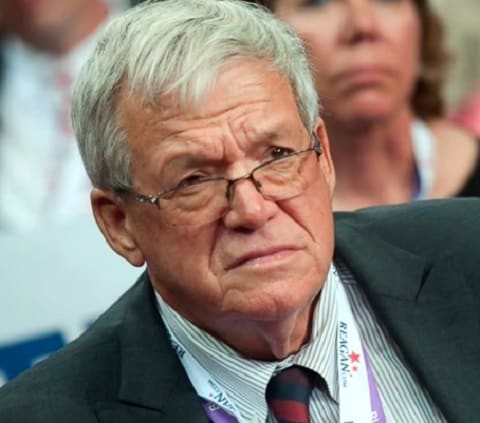 Convicted pedophile and former Republican House Speaker Dennis Hastert has been released from federal prison in Minnesota.
According to the Chicago Sun Times, 75-year-old Hastert is now under the supervision of a residential re-entry management field office in Chicago. That means he is likely at a halfway house or on home confinement.
Hastert, who has served just over a year in a federal prison hospital, pleaded guilty to sexually abusing at least four boys and of bank fraud in a $3.5 million hush money deal one of his victims. The sexual abuse took place while he worked as a high school wrestling coach in Illinois.
Initially due to be released this coming Sunday, the Bureau of Prisons recently changed the date to August 16 meaning that Hastert could be released at any time and without public notice.
According to ABC7 Hastert – who has a number of health issues including a rare blood infection – was elected to Congress in 1986 and served as Speaker from 1999 to 2007.
Prior to his sentencing, five former Republican Congressmen signed a letter asking for leniency.