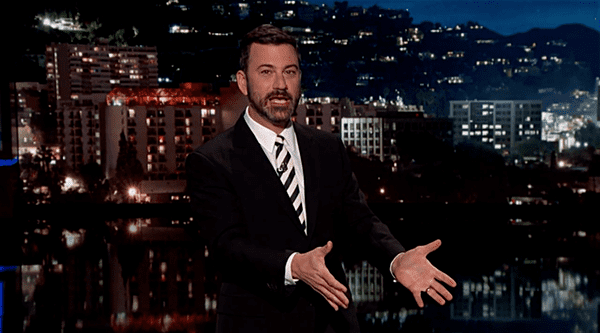 On Wednesday night, Jimmy Kimmel eviscerated former Speaker of the House Dennis Hastert after Hastert was sentenced to 15 months in jail for his role in a hush money scandal surrounding his sexual abuse of children.
Seemingly referring to the media's coverage of the story, Kimmel said, rather bewildered, "For some reason, this is not a big story."
For those who haven't been following the story, Kimmel explained some of the details:
"From 1999 to 2007, he was Speaker of the House. During which time, he called on lawmakers to 'put repeat child molesters in a jail for the rest of their lives.' Today, he got 15 months for that. He also is the guy who led the impeachment of Bill Clinton over the Monica Lewinsky scandal presumably because it was consensual sex with an adult woman.
Kimmel also blasted the 5 former congressmen and 36 other individuals who wrote to the judge in Hastert's case asking for leniency for Hastert. Particularly, Kimmel singled out former GOP House Majority Leader Tom DeLay. In his letter to the judge, DeLay wrote,
"'[Hastert] doesn't deserve what he is going through. I ask that you consider the man that is before you and give him leniency where you can.'"
Kimmel wasn't having it:
"He doesn't deserve what he's going through? He abused at least five boys when he was their wrestling coach! He had a reclining chair set up in front of the shower so he could watch them take showers. Jared from Subway right now is going, 'Why the hell didn't I run for Speaker of the House?'"
Watch, below.
https://www.youtube.com/watch?v=WwPASvwDEvs