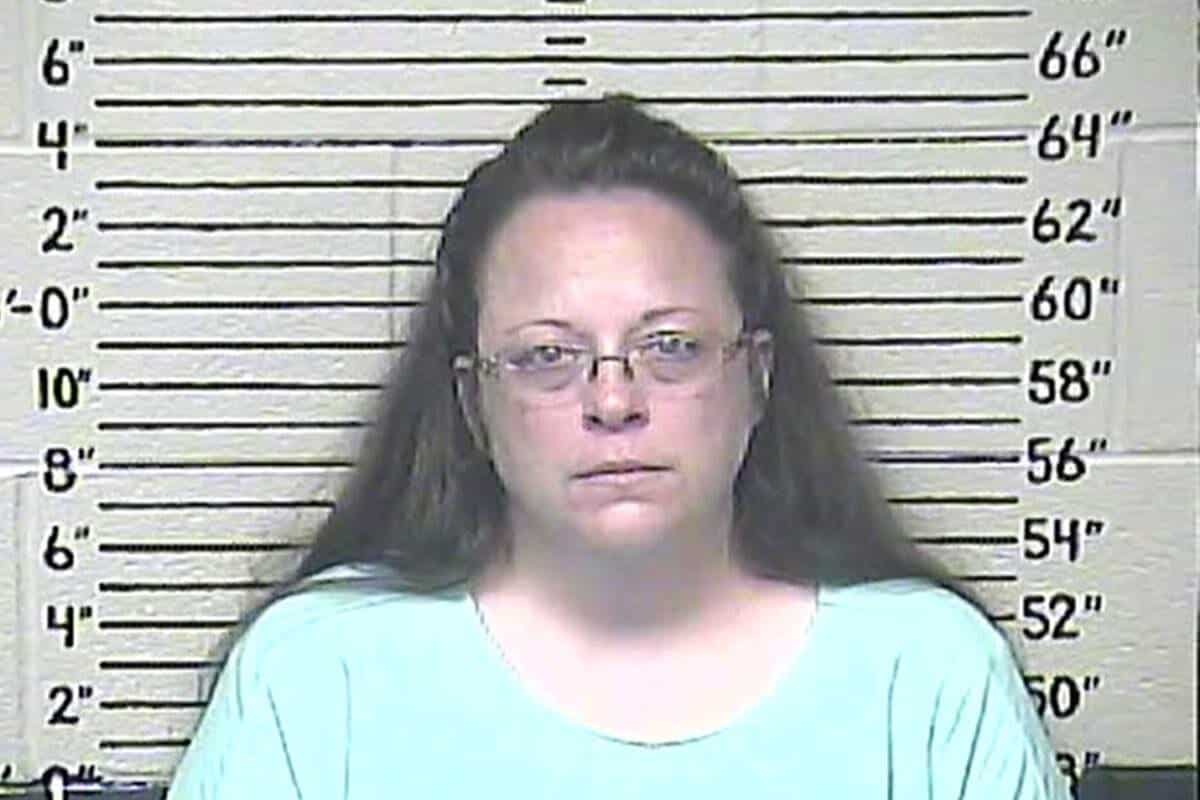 The taxpayers of the state of Kentucky must pay $225,000 in legal fees and court costs in a case brought against Rowan County Clerk Kim Davis by gay couples refused marriage licenses. In 2015, Davis refused to grant marriage licenses to same-sex couples because of her her Christian beliefs.
Although Kentucky county clerks are elected at the county level, the Rowan County Fiscal Court had no influence over Davis' decision in summer 2015 to protest the legalization of same-sex marriage in the United States by refusing to issue marriage licenses to anyone, U.S. District Judge David Bunning wrote in his decision. Therefore, it would be unfair to hold the county government responsible for her actions, Bunning wrote.
By contrast, Bunning wrote, Davis' authority to issue marriage licenses was awarded to her by the state government.
And had the state chosen to, Bunning wrote, it could have pursued criminal penalties against Davis for official misconduct — then-Attorney General Jack Conway, running for governor in 2015, refused a formal request to do so — or the legislature could have impeached her and removed her from office. Instead, the legislature "modified the marriage license form to appease Davis" by removing county clerks' names as she requested, he wrote.
Because the couples won their suit against Davis when she was acting as a "public official" she's not being held personally liable for the fees.
Represented by anti-gay litigation group the Liberty Counsel, Davis's lawyers had argued that she shouldn't have to pay because the issue became moot when the Kentucky legislature did as Davis asked and removed county clerks' names from state marriage licenses. However, lawyers for the plaintiffs said they were compelled to sue because Davis violated the law.
Liberty Counsel said it would appeal the decision though it was pleased that Davis wasn't held personally liable:
"We are pleased that neither Kim Davis nor Rowan County are liable for attorney's fees or costs," said Mat Staver, Founder and Chairman of Liberty Counsel, who represented Kim Davis. "The part of the ruling that finds the plaintiffs were prevailing parties is contrary to the law because the legislature mooted the case by passing a law that provides for the precise religious liberty accommodation Kim Davis sought. While Kim Davis and Rowan County are not liable for fees and costs, neither is the Commonwealth of Kentucky, and this aspect of the ruling will be appealed," Staver said. "The Magistrate correctly found that the plaintiffs were not the prevailing parties. That ruling is consistent with the Sixth Circuit Court of Appeals. Governor Matt Bevin's executive order and the legislature mooted the case and prevents the plaintiffs from being prevailing parties. Without prevailing party status, there can be no attorney's fees," said Staver.