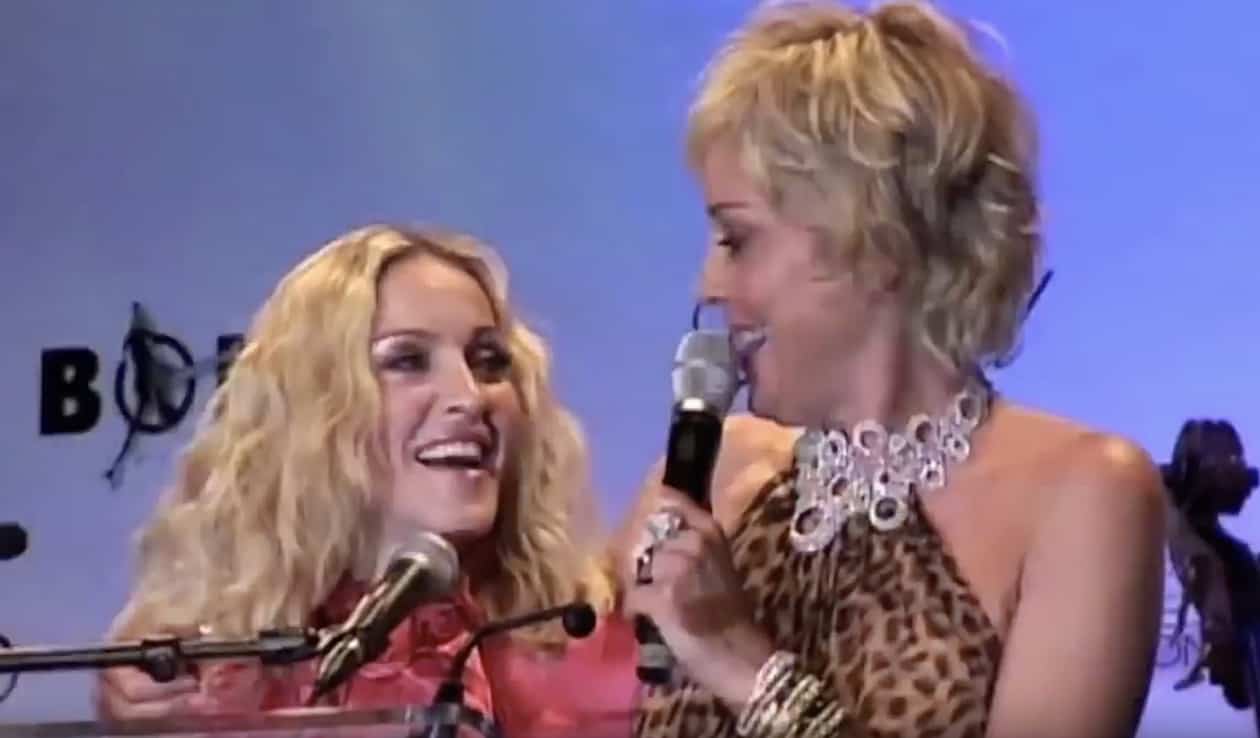 Darlene Lutz, described as "Madonna's art consultant who was also a long-time personal friend of Madonna's from her innermost circle," put up a letter for auction that the pop icon had written to a then boyfriend, though to be actor John Enos.
The letter, written in the early '90s, said some not so nice things about Whitney Houston and Sharon Stone. Wrote Madonna:
"It's so unequivocally frustrating to read that Whitney Houston has the music career I wish I had and Sharon Stone has the film career I'll never have," Madonna complains. "Not because I want to be these women because I'd rather die, but they're so horribly mediocre and they're always being held up as paragons of virtue and some sort of measuring stick to humiliate me." To be fair, the letter was probably written around the time of the Sex Book backlash. And, honestly, everyone was depressed and moody in the '90s!
"Everything I do is so original and unique and I put so much of myself into it like my book and record and it's only brought me heartache and pain," she continues. "I don't think I can play the game to be accepted… I'm too intelligent, I have too much pride." Somewhat amusingly, Madonna ends the letter by breaking up with her beau — making it, quite possibly, the most dramatic Dear John letter of all time. "My outlook on life is black black black that's why I'm no good for you or anyone else right now," she concludes. That's code for "I'm out."
Stone on Thursday night responded to the contents of the letter by taking the high road:
Dear Madonna,
First, I think it's absurd that anyone is publishing your private letters. Therefore; I publish publicly.
Know that I am your friend. I have wished to be a rock star in some private moments… have felt as mediocre as you described. We know, as only those who have survived so long that owning our own mediocrity is the only way to own our own strengths; to become all that we both have become. I love and adore you; won't be pitted against you by any invasion of our personal journeys.
Sharon