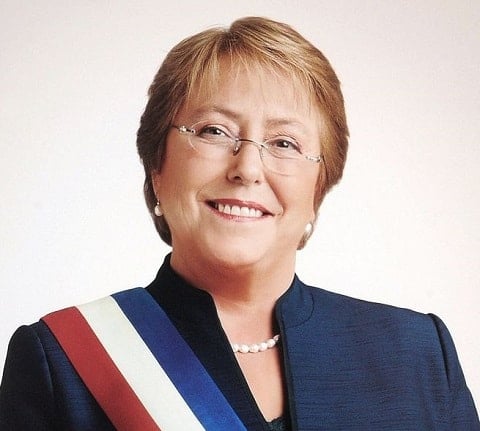 President Michelle Bachelet of Chile plans to introduce a marriage equality bill in the national legislature this upcoming Monday, August 28. If approved as expected, the country will become the sixth in Latin America to permit same-sex marriages.
Bachelet will be making good on a promise last year to commit her government to the passage of marriage equality by mid-2017, made while speaking to an LGBT rights panel at the United Nations in September 2016.
Human Rights Watch reports the language of the bill will be as follows:
"Marriage is a solemn contract by which two people, of the same or different sex, unite themselves, and for life, in order to live together, to procreate and to help each other."
This would seem to pave the way for same-sex couples to also parent children. Civil unions were legalized in Chile relatively recently in 2015, providing momentum for full-fledged recognition.
Argentina was the first country of its region to legalize marriage equality in 2010, followed by Uruguay, Brazil, and Colombia. Mexico federally recognizes same-sex marriages performed in many of its states. Globally, Chile would be set to become the 25th country to legalize marriage equality.