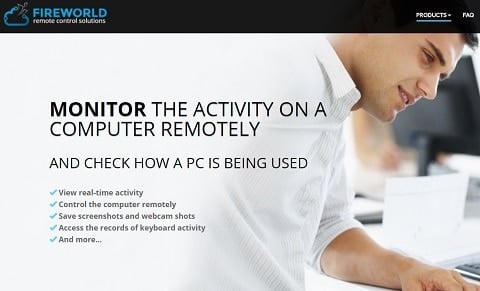 French company Fireworld has been criticized for telling parents to find out if their children are gay by using its "invisible PC spy software".
In a blog post on Fireworld's website, the company suggested that parents could hack their teen son's Facebook account and check if he had visited gay websites.
The post went on to list clues parents can look out for if they suspect their son is gay: "taking good care of himself," being more interested in theater than sports, being shy, having certain piercings and liking diva singers.
The post added that "the sexual orientation of your children, directly responsible for the continuation of your family, is very important to you".
Ceci👇🏿 démontre qu'homophobie & sexisme prennent racines ds les mêmes stéréotypes de genre
Nous les combattons ensemble @DILCRAH @Egal_FH https://t.co/juUhX3Utxu

— 🇫🇷 MarleneSchiappa (@MarleneSchiappa) August 22, 2017
French Secretary of State for Equality Marlène Schiappa, tweeted that the post showed that "homophobia and sexism have their roots in the same gender stereotypes."
"We will fight them together," she added.
https://twitter.com/AmicaleRefuge/status/899675392516255746
In response to a tweet from French LGBT youth group L'Amicale des jeunes du Refuge criticizing the company, Fireworld wrote that "the article had the sole aim of improving search engine optimisation and was never intended to be read by humans".
However, according to the BBC the English language version of Fireworld's website suggests the company's products can be used to "control your teenage offspring's PC", check "what your employees are doing" and detect "infidelity in your marriage or relationship".