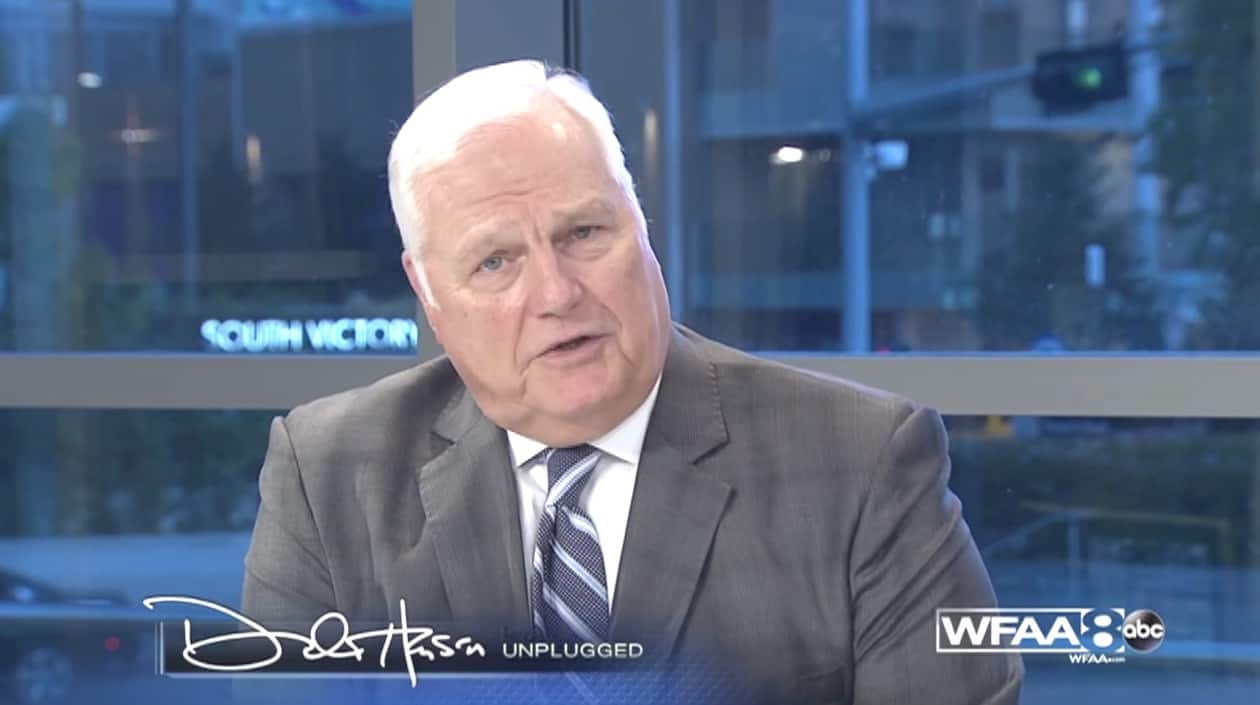 Dale Hansen, who we've seen deliver headline-making monologues on gay former NFL player Michael Sam and trangender wrestler Mack Beggs, has gone unplugged on Donald Trump and his attacks on black athletes and the NFL.
Said Hansen, in part:
The young, black athletes are not disrespecting America or the military by taking a knee during the anthem. They are respecting the best thing about America. It's a dog whistle to the racists among us to say otherwise. They, and all of us, should protest how black Americans are treated in this country. And if you don't think white privilege is a fact, you don't understand America.
The comedian Chris Rock said it best: There's not a white man in America who would trade places with him, and he's rich.
It has not gone unnoticed that President Trump has spoken out against the Mexicans who want to come to America for a better life against the Muslims and now against the black athlete. Ht he says nothing for days   … about the white men who marched under a Nazi flag in Charlottesville except to remind us there were good people there. And when he finally tried to say the right thing not 1 of them was called an s-o-b, nor did he say anyone should be fired.
Maybe we all need to read our Constitution again. There has never been a better use of pen to paper. Our forefathers made freedom of speech the First Amendment. They listed 10, and not one of them says you have to stand during the national anthem.
And I think those men respected the country they fought for and founded — a great deal more than the self-proclaimed patriots who are simply hypocrites — because they want to deny the basic freedom of this great country…
A country they supposedly value, and cherish so much.
Watch: