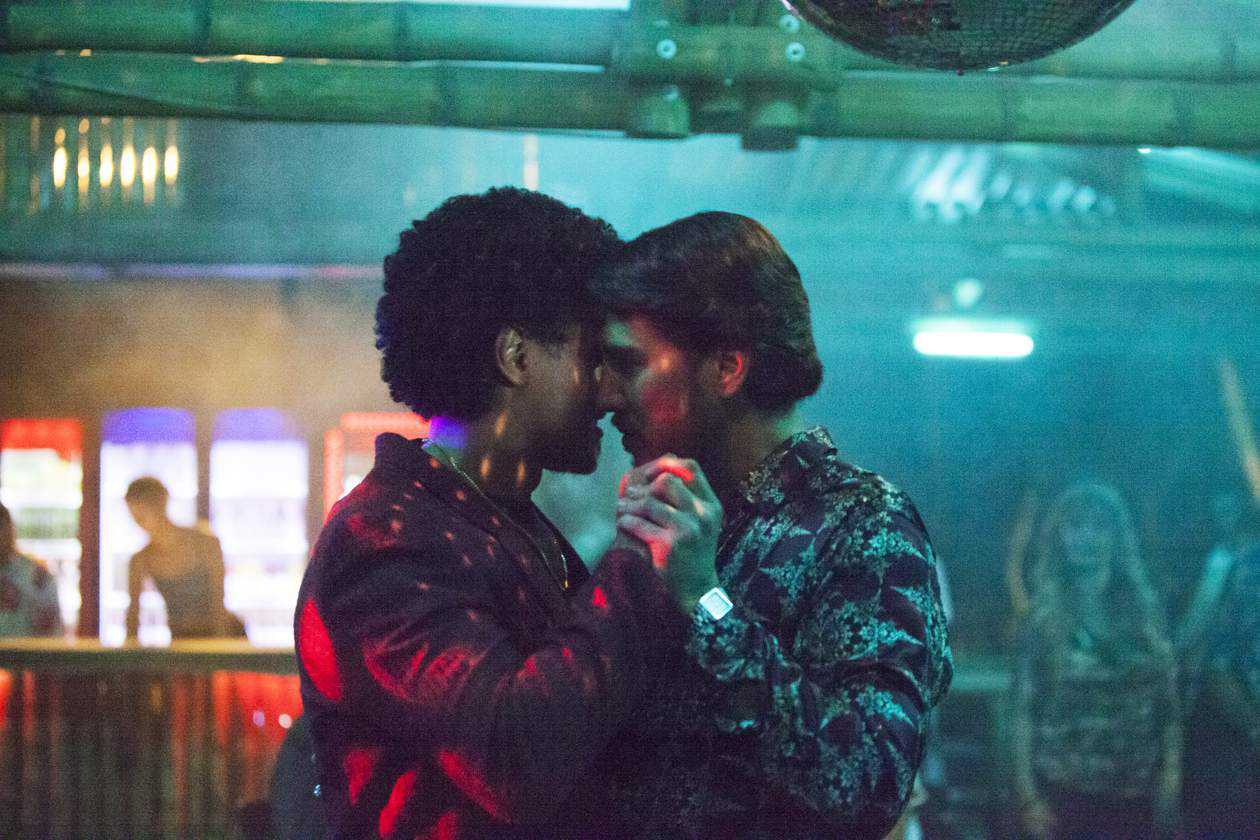 If you haven't yet watched Season 3 of the Netflix drama Narcos, you've missed one of the most intense gay scenes you're likely to see anywhere on TV all season.
[SPOILERS AHEAD]
The scene follows Cali Cartel don Helmer "Pacho" Herrera as he enters a nightclub and commands the room, dancing with another man on an empty dance floor and locking lips in a sensuous kiss amid tension you could cut with a knife.
What follows this scene is shocking (and violent – don't watch unless you're prepared for that, and spoilers).
"It was a way to show how crazy this guy could be and a little dessert before [the kill]," says actor Alberto Ammann, who has played Pacho since the show's first season but who didn't really get to explore his sexuality until now as his part had been smaller in the previous years that concentrated on the take-down of Medellin drug lord, Pablo Escobar. (According to investigative reporter William C. Rempel's book, At the Devil's Table: The Untold Story of the Insider Who Brought Down the Cali Cartel, the real Pacho was out, proud and oversaw the group's most gruesome deaths).
"When you saw the girls and guys watching the couple dancing and kissing, there's so much in their looks," Ammann adds of his dance routine with actor Maurho Jimenez Mora. "Nobody laughs or moves a hair because they know this guy is terrible and very violent and he's doing this for respect and to shut up everyone."
Adds Rempel:
"He was the youngest and most physically fit of the four godfathers, unmarried, and openly homosexual. He also fit certain gay stereotypes. He was noted for a wardrobe of fashionable sportswear and for stylishly decorated homes. Pacho had the empathetic manner of a priest, but he also ran the cartel's most brutal wing of hired guns (called sicarios). His greatest passion, however, was soccer. He built professional-quality fields with stadium lighting for his own personal use."
Watch:
https://www.youtube.com/watch?v=CSZlJT1Q38A