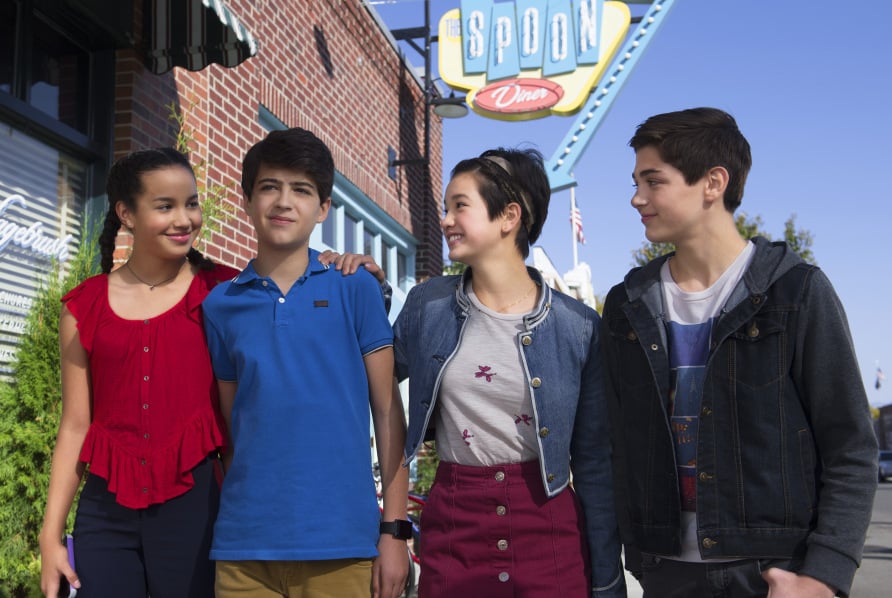 The Disney Channel is about to make network history as one of its teen characters on the show Andi Mack begins to realize that he is gay.
Andi Mack, which is about to begin its second season on Friday, follows the tale of 13-year-old Andi Mack (Peyton Elizabeth Lee) as she comes of age alongside her trio of best friends, which includes Cyrus Goodman (Joshua Rush). Jonah Beck (Asher Angel) is Andi's longtime crush, but her best friend Cyrus will soon begin realizing that he also has feelings for Jonah. When he confides this to their other best friend Buffy (Sofia Wylie), he finds an understanding and supportive friend that the network hopes will serve as a role model for both kids and adults. Throughout the rest of the season, Cyrus grapples with his continued journey of self-discovery alongside his friends Buffy and Andi, as well as how to tell his new girlfriend and more.
The coming-of-age series, starring Peyton Elizabeth Lee as the 13-year-old title character, premiered in March, becoming the top series of the year among girls (median age is 10) and #1 in its time period among all children ages six-14. It holds the top series spot on Disney Channel VOD, Disney Channel's DisneyNOW app and on Disney Channel UK.
The series, launching on Disney Channels around the world through mid-2018, was created by executive producer Minsky (Lizzie McGuire), and follows Andi as she comes to terms with news that Bex, the girl she thought was her older sister, is actually her mother.
With a realism not always evident on tween-focused programs, Andi Mack follows Andi, her family and her two best friends – Cyrus Goodman and Buffy Driscoll (Sofia Wylie) – as they navigate their lives.
Expect a freakout from One Million Moms in short order, and expect Disney not to budge.