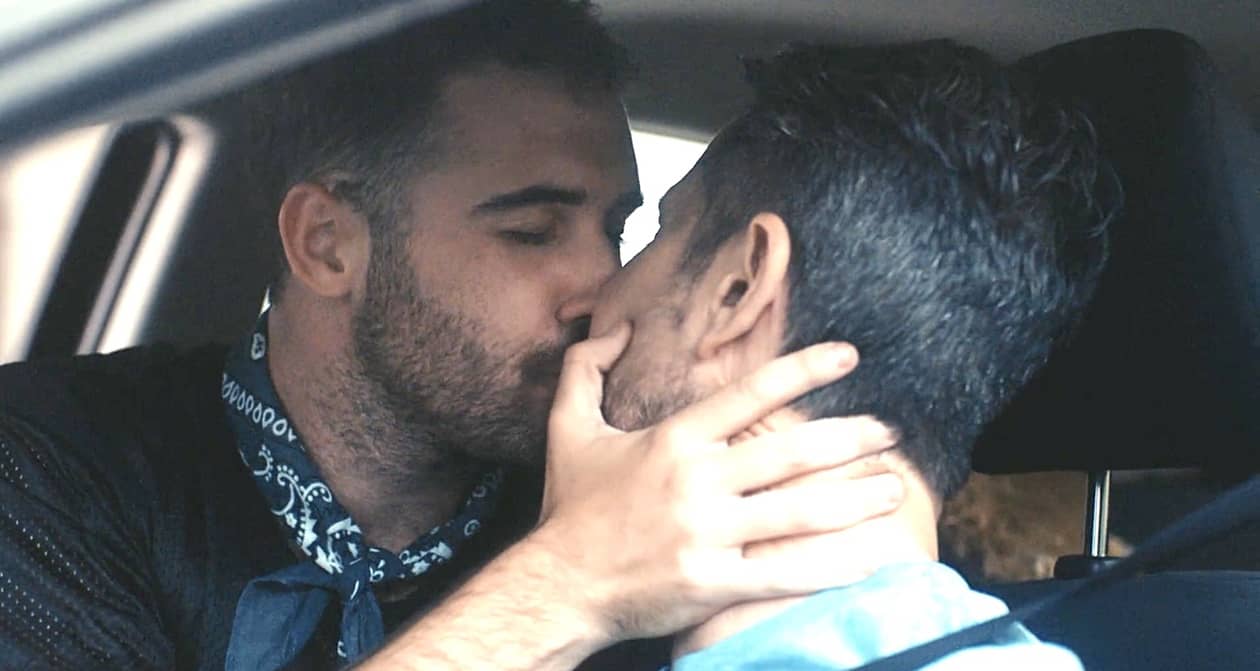 Jordan Firstman dives deep into the generational dating divide in his short film Call Your Father, a dark comedy chronicling a poignant yet disastrous  hook-up between a salt-and-pepper 'daddy' and a 24-year-old "poet" who's great at sex but possesses far less developed social skills.
The short film, which is a very quick and sharp 18 minutes, was written and directed by Firstman, and co-stars Firstman and Craig Chester (Swoon, Grief, Circuit, and dozens of other indie films over the years).
Watch:
You may recall Firstman's first short film The Disgustings, which we featured here on Towleroad three years ago, a love/late letter to each and every single one of "those" gay guys we've all pretended to have never been before.
Firstman, who is a writer on TBS' Search Party, told OUT.
I wrote it right after I finished writing on the first season of Search Party, and I wanted to do something really personal and my own. It started out way more about age, and then it turned into a thing that dealt with gay intergenerational relationships. I had written both the characters as versions of myself. I'd just turned 25 and felt like I was over the phase of my life where I was a young, impulsive asshole making bad decisions all the time. But I wasn't ready to be old and boring yet. so I wrote both characters as the worst case scenario of both those things.
I dated a lot of older guys in my twenties. And I began thinking that the way gay people are perceived—that we're supposed to be a community, but there's an ocean of difference between people who lived through AIDS and people who didn't. We're all expected to understand each other, but with straight people there isn't that expectation—old and young straight people aren't expected to get each other.