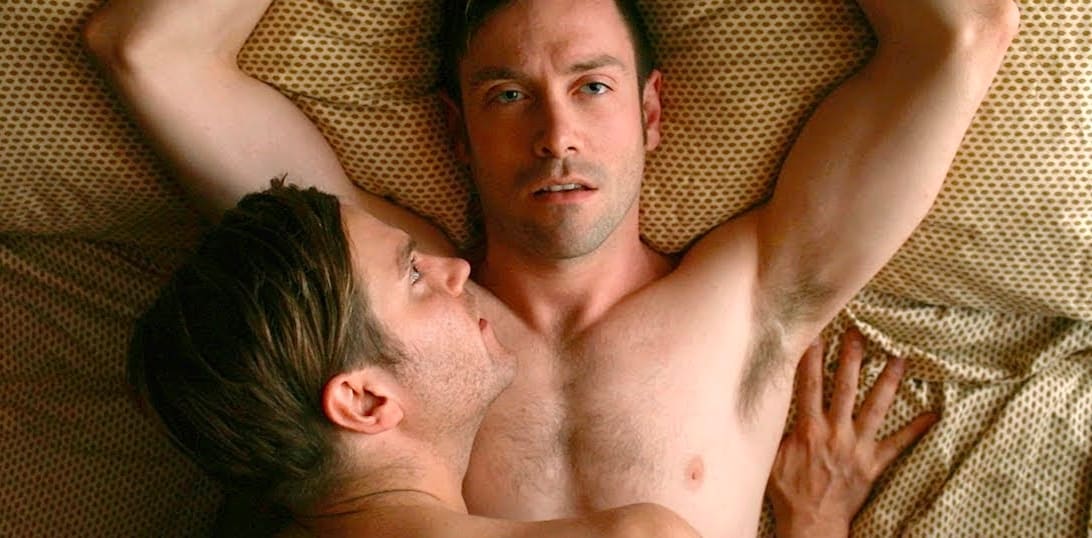 Cal (creator Kit Williamson) and Thom (Van Hansis) are back for another season of the sexy, funny web series EastSiders, and this season sends the couple on a colorful coast-to-coast road trip from New York to California.
The series synopsis:
"After a challenging year in New York City, the guys hit the road back wet to Los Angeles to pick up the pieces of their old life, but nothing can prepare them for the unexpected twists and turns they'll face on the journey home. As they travel west, their tumultuous relationship is tested by an empty bank account, arguments about the future and an encounter with a handsome drifter that tempts them to once again redraw the map of their relationship. Will this be the trip of their lives, or the end of the road?"
Season three also features the return of cast members Constance Wu (Fresh Off the Boat), Stephen Guarino (Happy Endings), Willam Belli (RuPaul's Drag Race), Traci Lords (Crybaby), Jonathan Lisecki (Gayby), Brianna Brown (Devious Maids), Matthew McKelligon (You're Killing Me) and John Halbach with Matthew Wilkas, Wilson Cruz, Colby Keller, and Max Emerson.
The new season was filmed on-location in New York, New Jersey, Pennsylvania, Ohio, Indiana, Illinois, Minnesota, Wisconsin, Iowa, South Dakota, Wyoming, Montana, Idaho, Oregon, Nevada and California following a successful Kickstarter campaign.
EastSiders Season 3 is now a Netflix-exclusive program, is back with a new season, available in full on November 28 on digital platforms including Amazon Video, Google Play, iTunes and WolfeOnDemand.com, and is available now on pre-order DVD.
Watch: