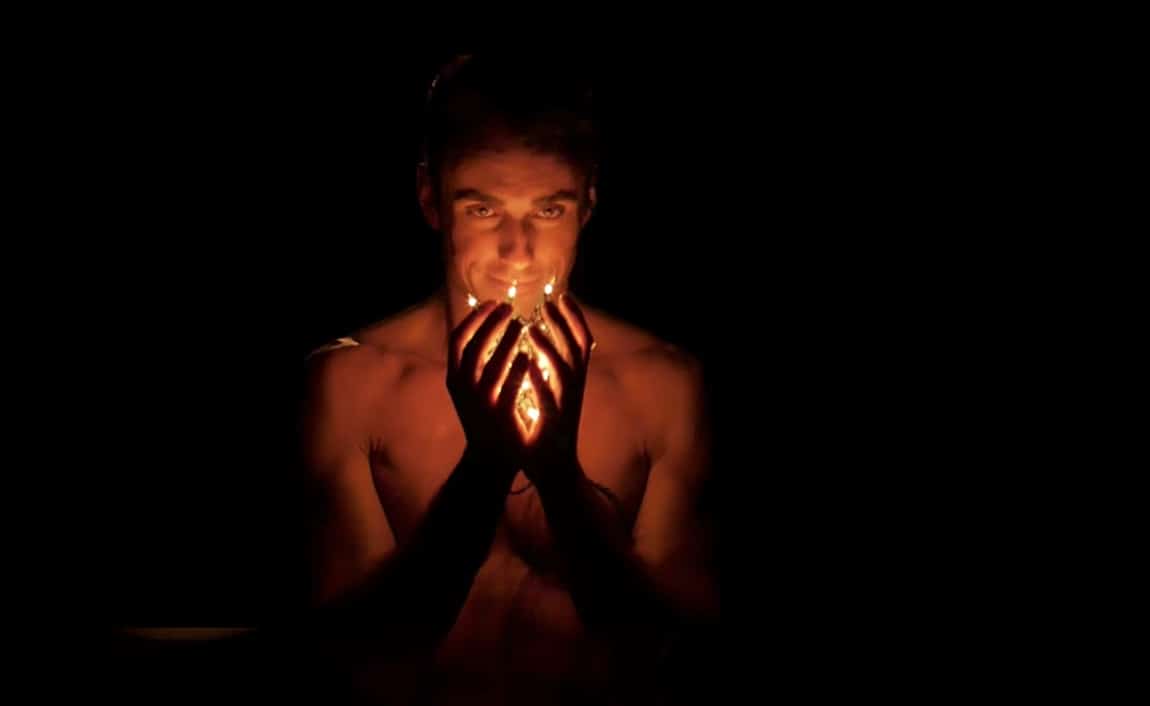 Be transported to the Upside Down with a new brilliant version of the Stranger Things theme from our friend the Shirtless Violinist, who layers 12 different violin tracks in this phantasmagoric clip.
Writes the violinist:
SHIRTLESS Things? Stranger STRINGS? Whatever you want to call it, this is certainly my most ambitious music video yet.
When I first watched the amazing Netflix series "Stranger Things" I instantly loved the electronic eighties sound that enveloped the viewing experience. But cover it on my violin?? It never crossed my mind! How would it sound? Could it be done in an interesting way? When I saw the trailer for Season 2 of Stranger Things I realized this was my chance to answer those questions.
I immediately started deconstructing the moody theme music and quickly realized I was going to have to utilize the violin in ways I've never attempted on this channel before. From pizzicato, col legno, and artificial harmonics – to percussion, spiccato, and octave glissandos! I dug deep into my magic bag of tricks. (if you understood all of that – Congratulations! You're a musician)
Pulling apart and reassembling the cacophony of tones and hidden melodies became like a game. Just don't try playing this at your next dinner party (unless I'm invited.)
If you listen closely you can hear at least 12 different layers of sound – each one made with my violin in the recording studio. I hope you enjoy this Halloween-inspired video as much as we enjoyed creating it! Because, as you know, it takes a team…
Watch: