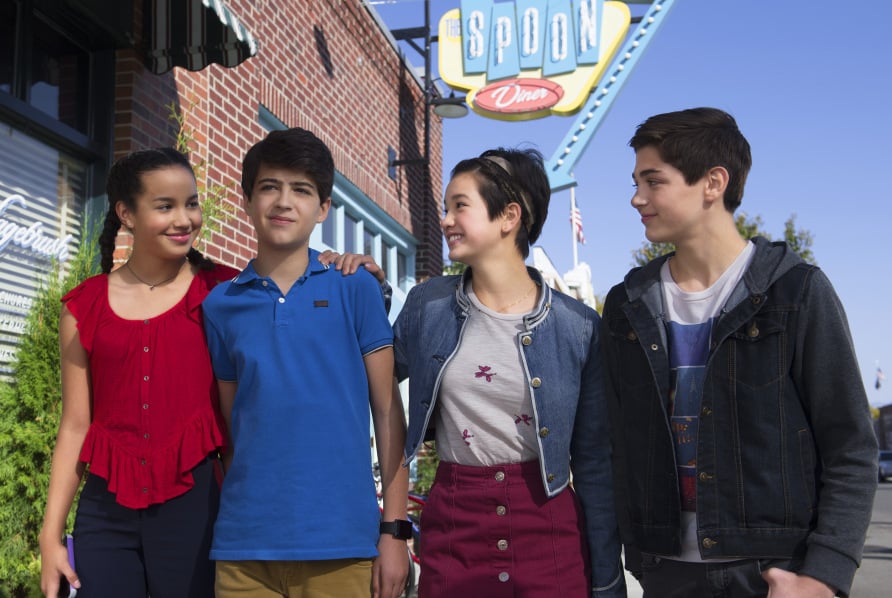 The American Family Association subgroup One Million Moms is predictably enraged over the Disney Channel's groundbreaking introduction of a gay character into its popular series Andi Mack.
Writes the group in a call to action on its website:
 What is wrong with having family-friendly content that is acceptable for all ages or even leaving a couple of networks solely for children's entertainment? Disney Channel is gradually becoming another Freeform Network. As one of only a few channels catering to children, it cannot possibly be that Disney Channel has a financial need for more adult viewers.
By choosing to abandon family-friendly entertainment, Disney's inexplicable choice to move toward more "adult" fare may ultimately prove to be a huge mistake.
Disney's first gay kiss aired earlier this year on Disney XD's animated series "Star vs. the Forces of Evil." The scene took place at a concert where the band played a romantic tune that inspired many couples in the audience to kiss; a few of those couples — none of which involved a main character — were same sex.
The Disney Channel is deliberately choosing to "move forward" and promote adult content to children. By choosing to move in the direction of more "adult" stories and content, the Disney Channel – and the entire Disney media empire – may be choosing to sacrifice something far more precious… children's innocence.
Disney won't budge on this.