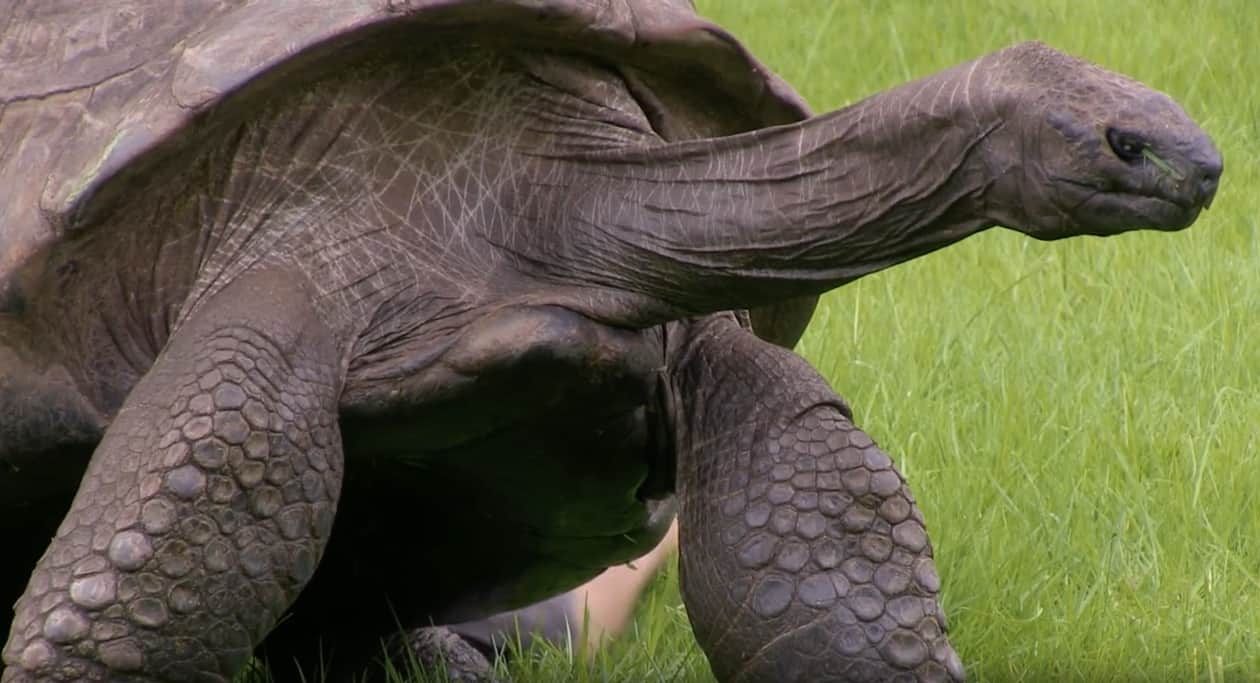 Jonathan, a tortoise on the British territory of Saint Helena in the South Atlantic thought to be the world's oldest living land creature at 186, is also gay.
The governor of St Helena was presented with what they believed to be a female tortoise, named Frederica, in 1991 as a possible mate for Jonathan.
For the past 26 years, the pair have been inseparable but a recent examination on Frederica found out that she was probably a male, according to The Times.
It had been hoped the pair would mate when they were introduced but no offspring has ever been produced – and it seems now there is finally an explanation.
Jonathan is something of a star on the tiny island in the South Atlantic Ocean – he features on tourist posters and even appears on one of the island's coins.
Jonathan is thought to have hatched in the 1830s.