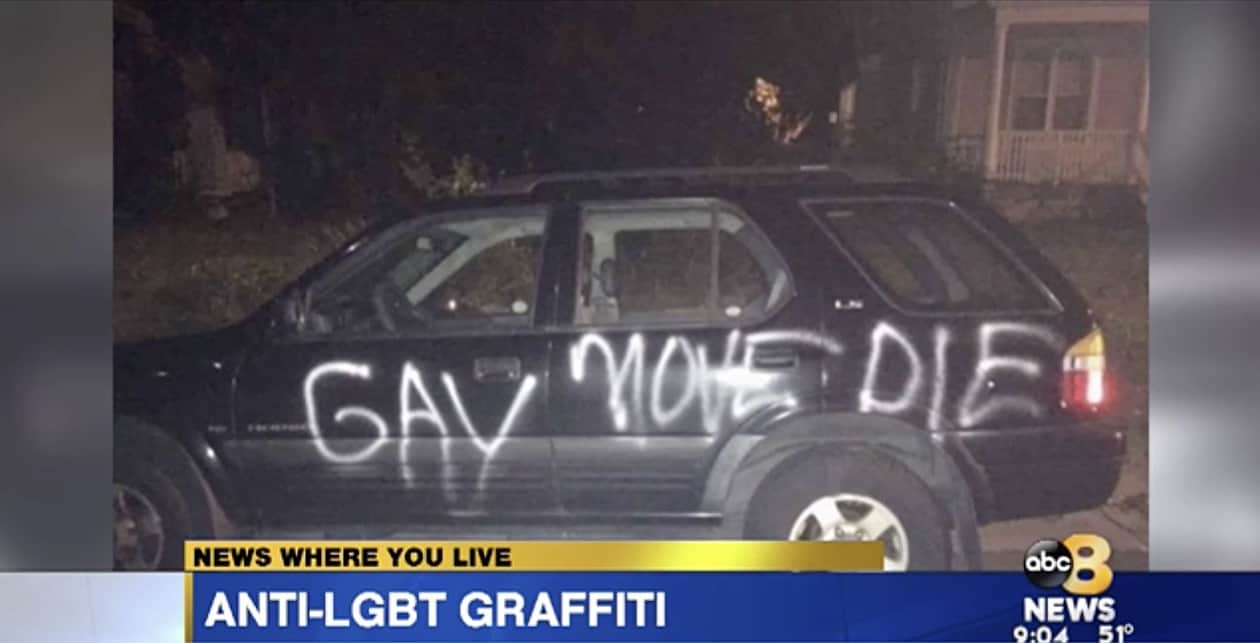 A man in Richmond, Virginia went to the hospital suffering an asthma attack after he discovered his car vandalized on Halloween night with the words "GAY MOVE DIE".
Police confirm to 8News they have launched a hate crime investigation after the words, "GAY MOVE DIE," were spray-painted on a man's car in the North Highland Park neighborhood. Investigators believe the incident occurred sometime between 9:30-10 p.m. Tuesday.
VA Pride President James Milner told 8News that the victim reported the incident to police but it also sent the man to the hospital with an asthma attack. He was released from the hospital early Wednesday morning.
In an email to 8News, Milner said this is the first attack on the LGBT community in years and that they, "won't stand for this."
Watch: