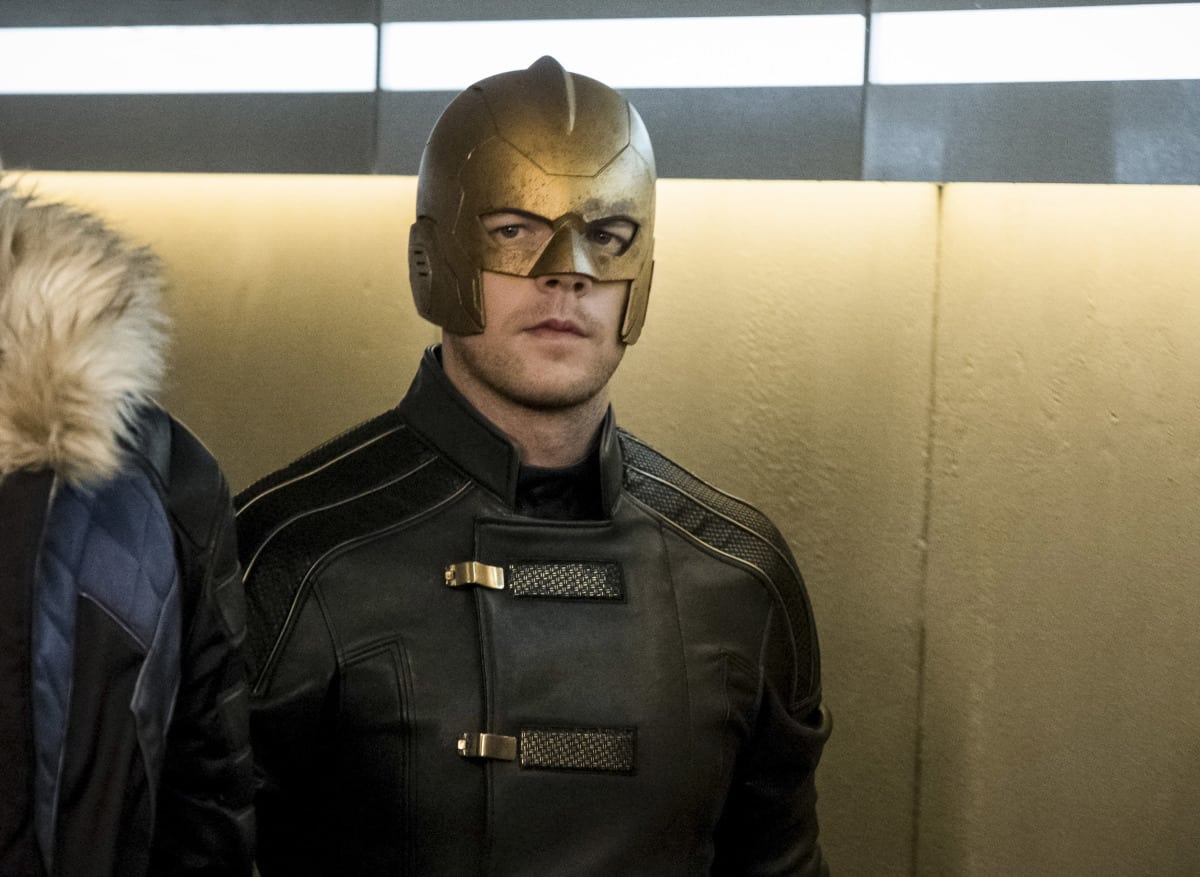 Crisis on Earth-X, the CW's four-part crossover series of its Arrow-verse, airs on Monday and Tuesday nights, November 27 and 28 (8 pm/7c). They've tapped Russell Tovey to play gay superhero The Ray, and here's your first look at him (see photos above and below).
Notice that in his 'civilian' shots, Tovey's character wears the pink triangle, the symbol gay people were forced to wear in Nazi concentration camps.
Here's a trailer for the special:
https://youtu.be/du_vAM5TbRc
Additionally, Tovey will voice the character on the animated series based on the character which was announced in July.
The Ray first appeared in a 1973 issue of Justice League of America; the animated series' Ray will be closer to the version of the character in DC's Multiversity series, which updated the Freedom Fighters to look more like current-day Americans. Freedom Fighters: The Ray will debut on The CW's digital channel in 2017.
Last year, CW boss Mark Pedowitz hinted that The Ray would eventually show up in one of The CW's live-action Arrow-verse shows — much like Megalyn E.K.'s Vixen on Arrow.
More photos below: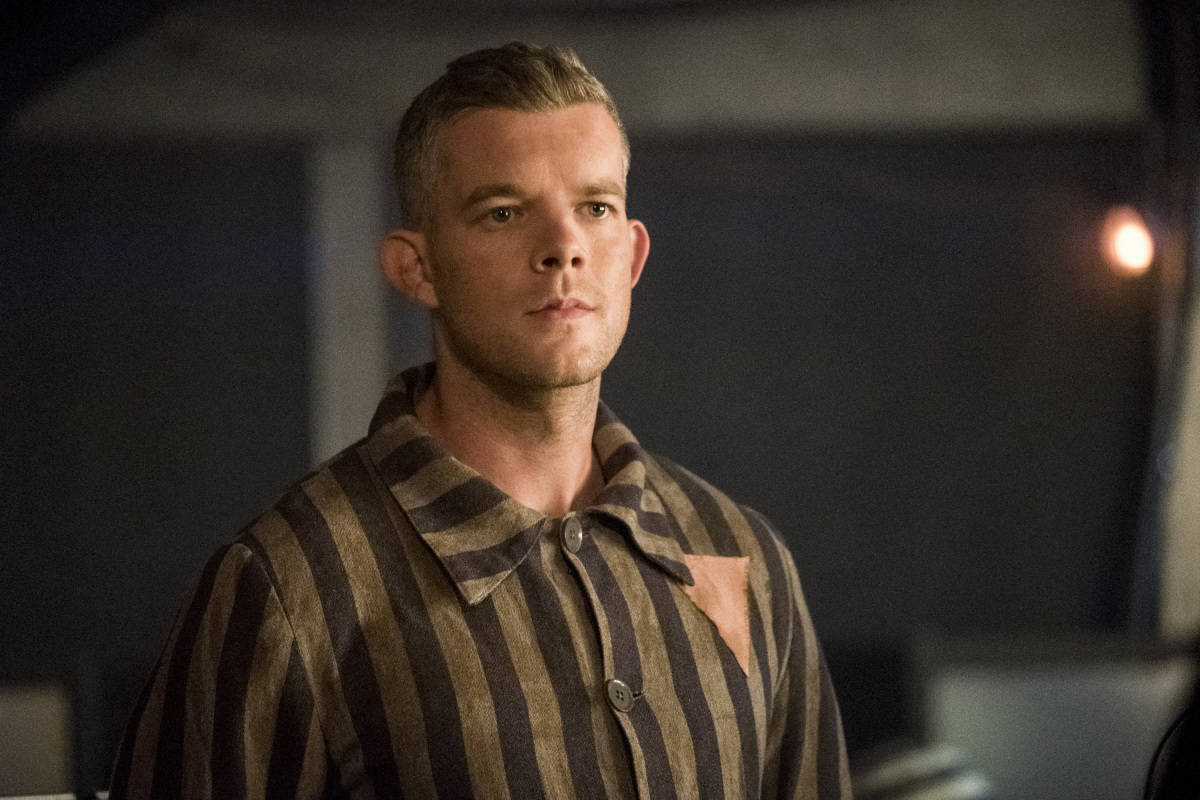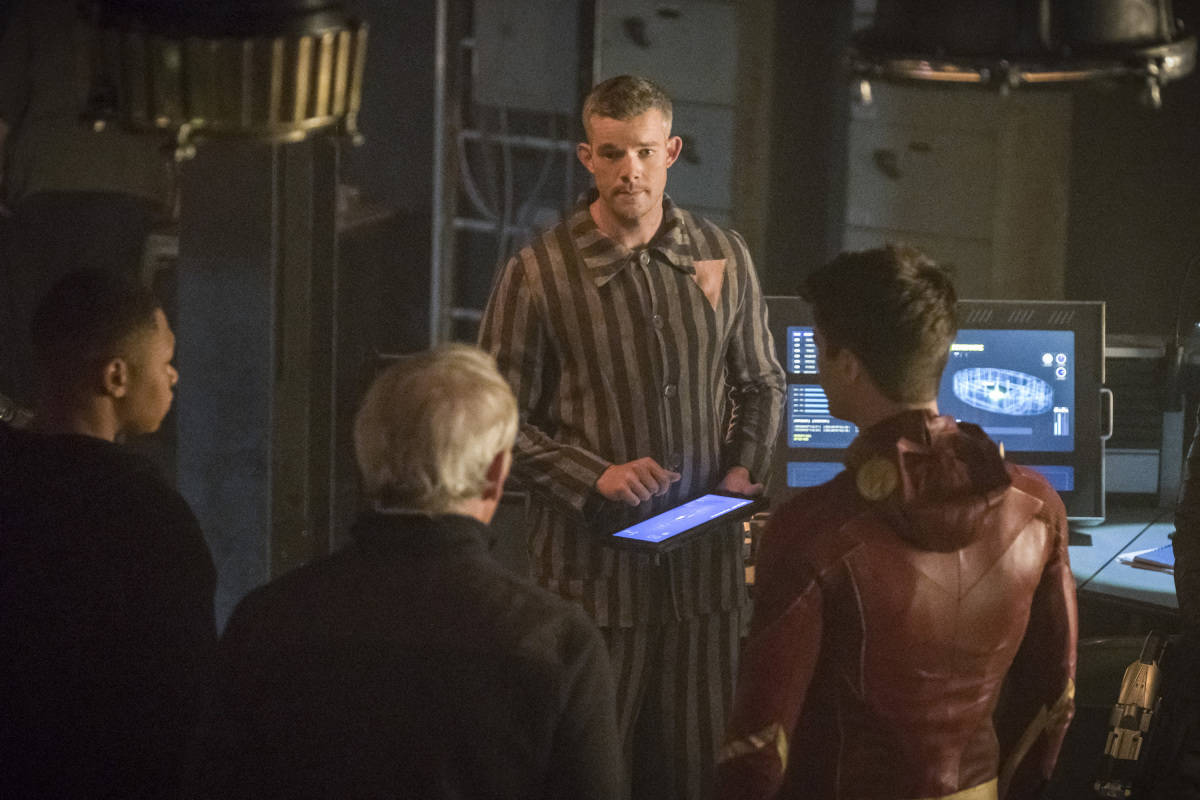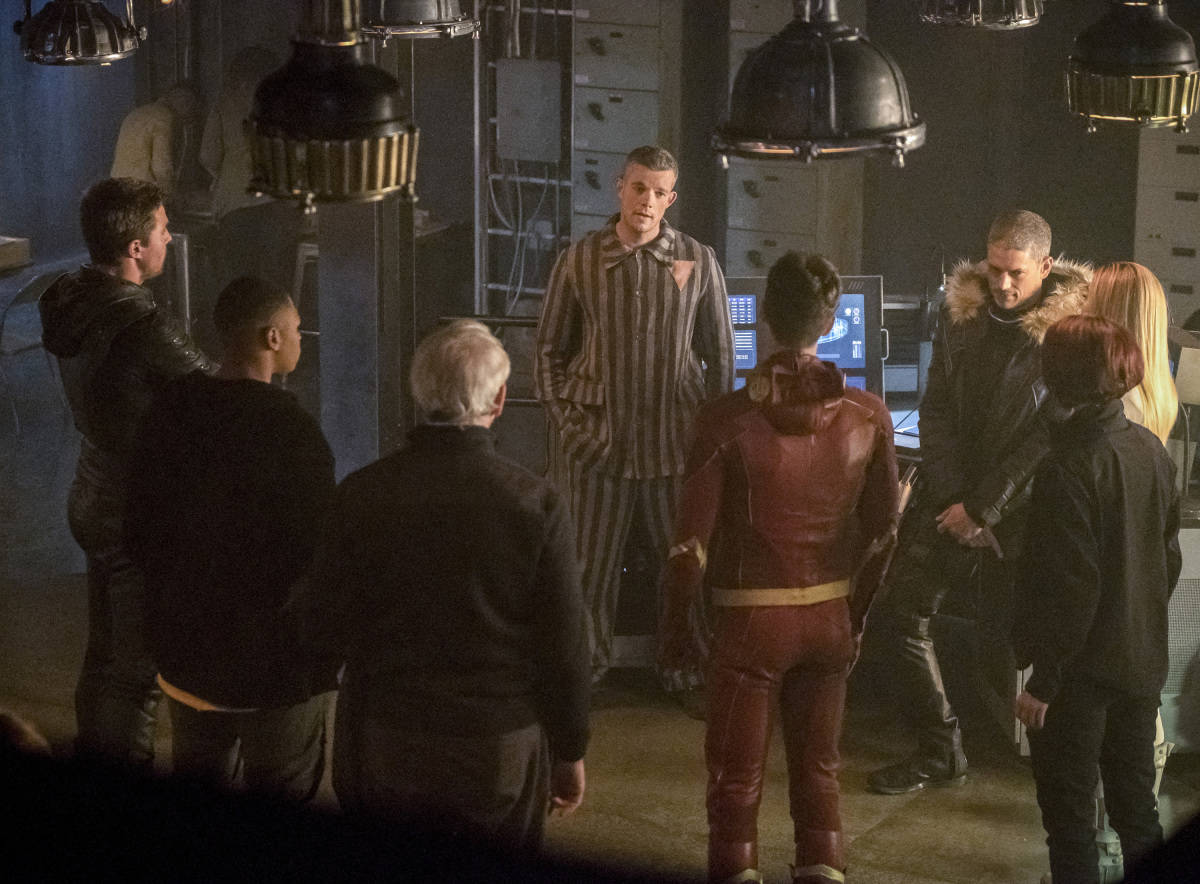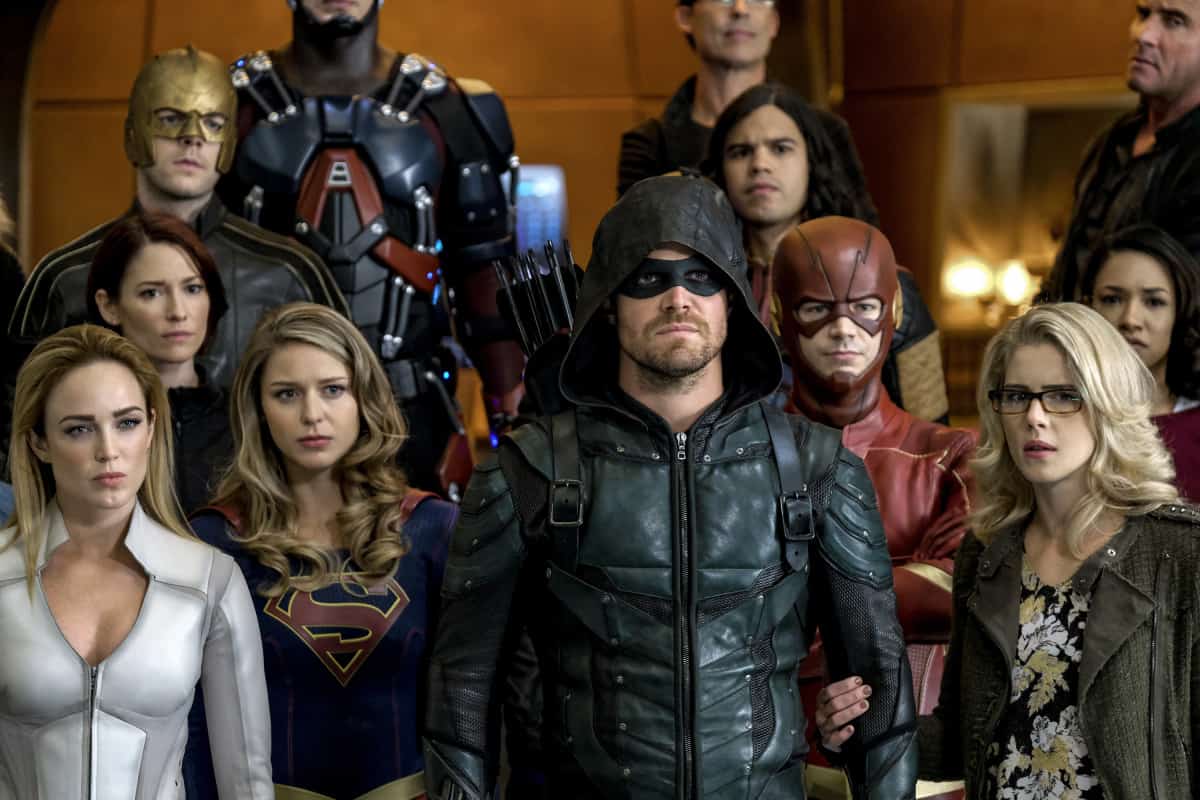 Here's the character description for The Ray from July's announcement, as well as a trailer for the animated series.
Raymond "Ray" Terrill was a reporter who discovered a group of government scientists working on a secret project to turn light into a weapon of mass destruction. But before he could report on his findings, the project head exposed Ray to a "genetic light bomb." The bomb failed to kill him and instead gifted Ray with light-based powers. With these abilities, Ray realized he could go beyond reporting on injustice — he could take action to help stop it. Calling himself The Ray, he was recruited by Uncle Sam and the Freedom Fighters to fight violence and oppression wherever it exists.
Photos: Robert Falconer/The CW — © 2017 The CW Network, LLC. All Rights Reserved.