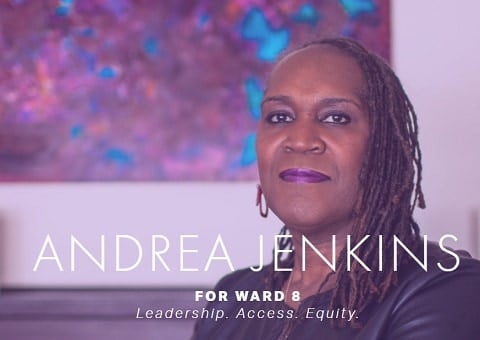 Minnesota State Rep. Mary Franson (right) is in hot water for an offensive tweet following the election of Andrea Jenkins, the first transgender woman of color elected to the city's governing body.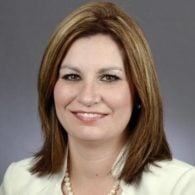 Commenting on Jenkins' election to the Minneapolis City Council last week, Franson tweeted: "A guy who thinks he's a girl is still a guy with a mental health condition." The tweet has since been deleted.
In an apology last Thursday, Franson wrote:
"There are times I don't practice kindness. For that I am sorry. While I do believe that one can't change their gender based on their feelings, I didn't need to tweet out my thoughts. God created man and woman but then sin entered the world and disrupted his perfect plan. He then sent His one and only son, Jesus, to take away our sins and to restore a broken relationship with God. I should have shown grace and not come across the way I did. For that I apologize. I do not apologize for not conforming to the PC world where I'm supposed to go along with fantasy and participate in it. This isn't the first time I've offended the social justice warriors and it won't be the last."
.@MaryFranson is still an embarrassment to Alexandria and Minnesota. @RepMaryFranson pic.twitter.com/NL4EuUpzcD

— Mike McFeely (@McFeely_Inforum) November 9, 2017
In response, Jenkins wrote:
"Thank you, Representative Franson, for showing all Minnesotans your true bigotry and unapologetic transphobia. As a tax-paying citizen, I am extremely disappointed in seeing my public officials displaying such discrimination against and complete disregard for transgender residents of the great state of Minnesota."
Think Progress reports:
"Franson's transphobic comments follow a long history of anti-LGBTQ comments. Earlier this year, when she was campaigning for legislation banning female genital mutilation, she drew an unfortunate juxtaposition as she dismissed concerns about President Trump's ban on transgender military service.
"In a 2012 debate, she defended her opposition to marriage equality by explaining that she doesn't believe homosexuality is "normal behavior" and she wanted to protect children from being taught to normalize it. Two years later, she opposed legislation to protect LGBTQ students from bullying because she deemed LGBT organizations to be "special interest groups" that were trying to impose "fascism" on schools.
If you're upset about transgenders being banned from military service; not appalled that parents can #FGM their daughter – you're hopeless

— Mary Franson (@RepMaryFranson) July 26, 2017
Phillipe Cunningham, a trans man of color, also won a seat on the Minneapolis City Council alongside Jenkins.
(Mary Franson image via Twitter)